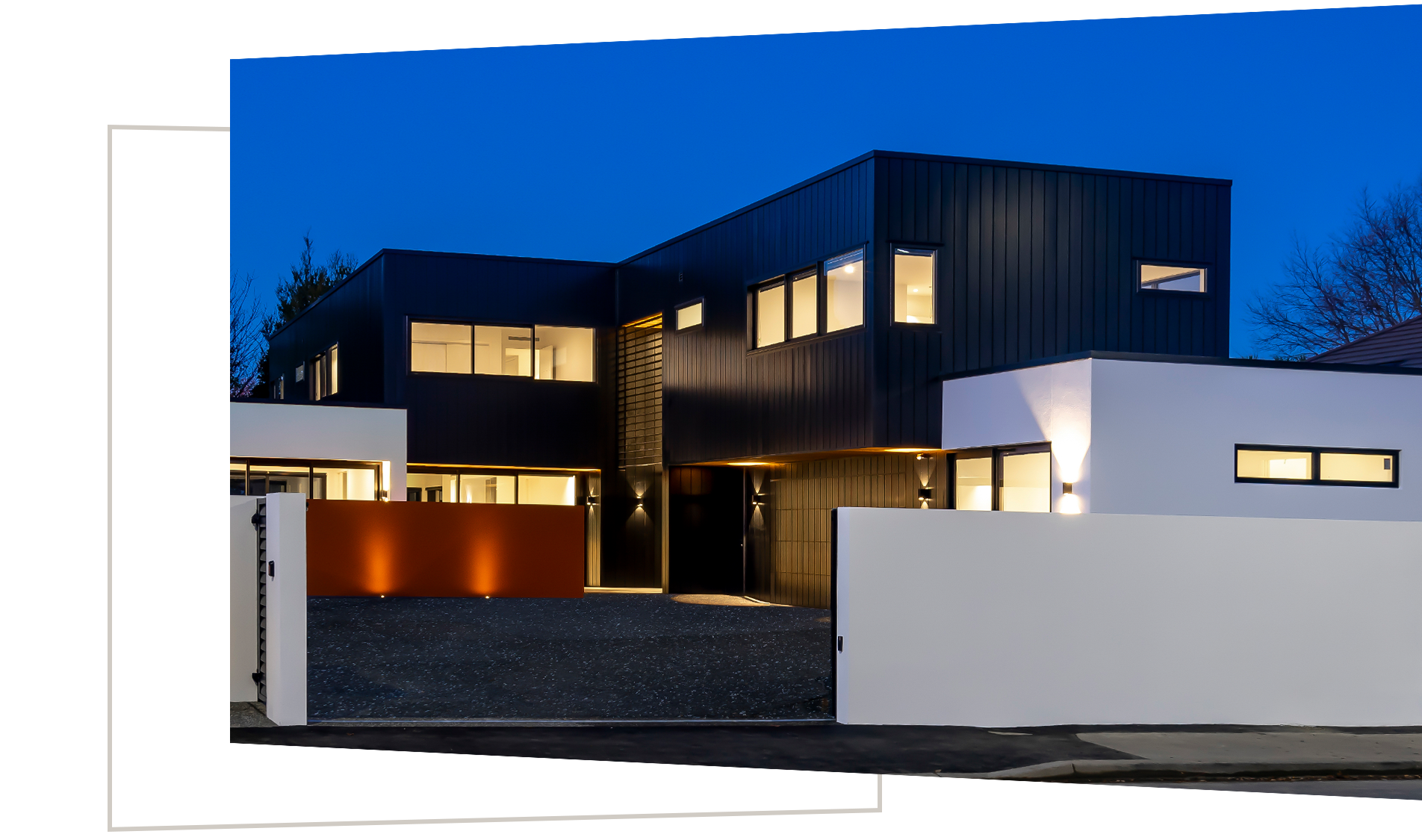 Designed by architect Marc Coulthard, this high-end, two-storey home is located in the heart of Christchurch next to Hagley Park. The clients' brief was clear: They wanted a beautiful home which required no maintenance. LM Architectural Builders collaborated with the architect and chose the right products to fit the brief – a mixture of plaster panel, cedar and aluminium weatherboards – an elegant, low fuss solution.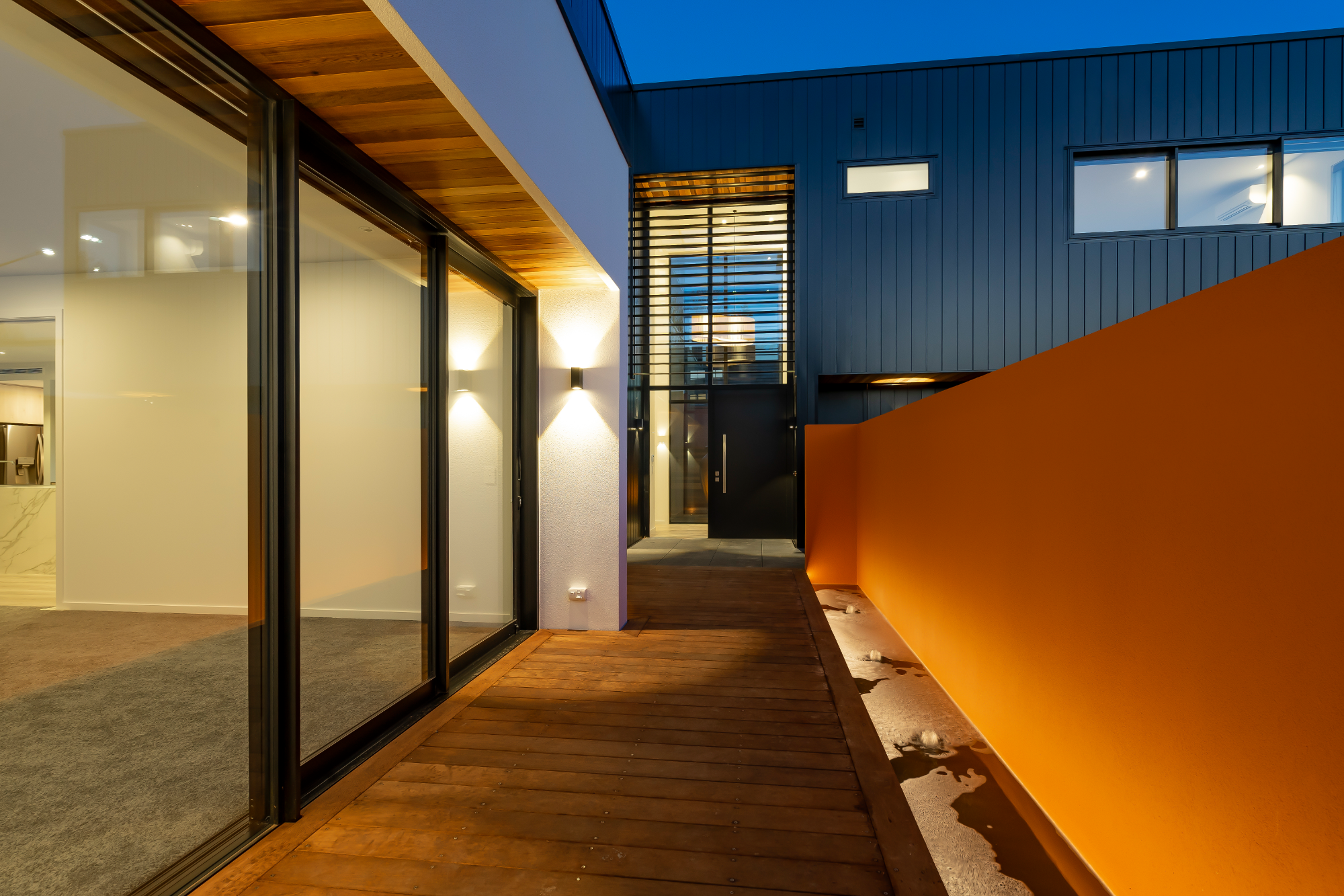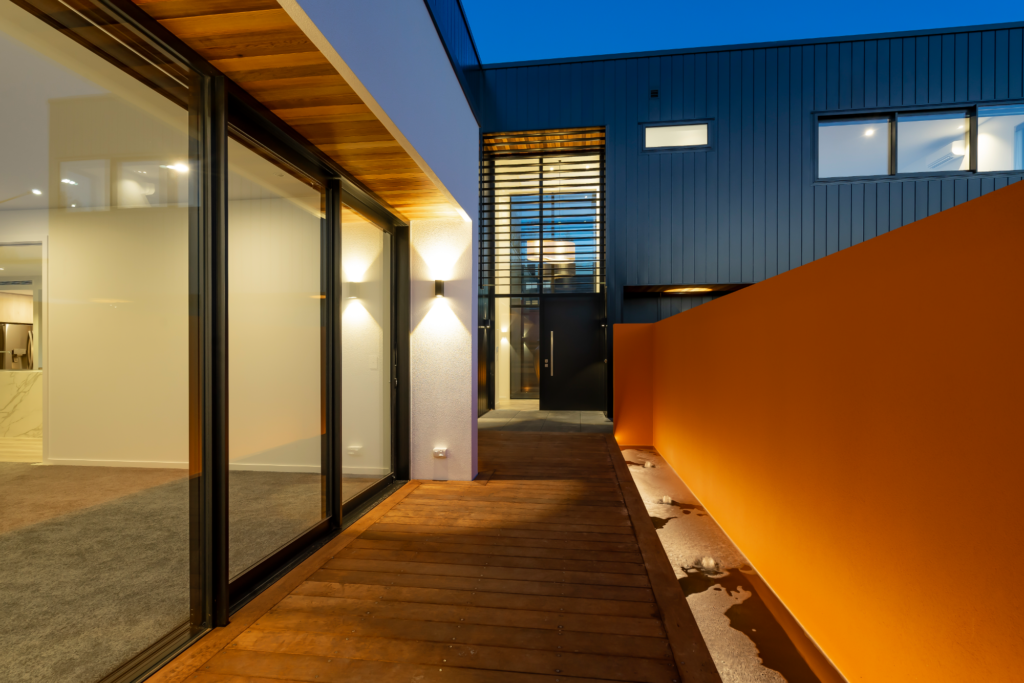 This project wasn't without its challenges. Close to an arterial road, we had our work cut out for us organising traffic management and delivery of materials … then the first Covid lockdown momentarily stopped the project in its tracks.
One of the most important parts of the builder/client relationship is trust. Sometimes we click with clients immediately, other times it takes a little longer. We work closely with clients to ensure they feel confident their build is in the right hands, with regular communication, clear schedules and weekly site meetings to put everyone at ease.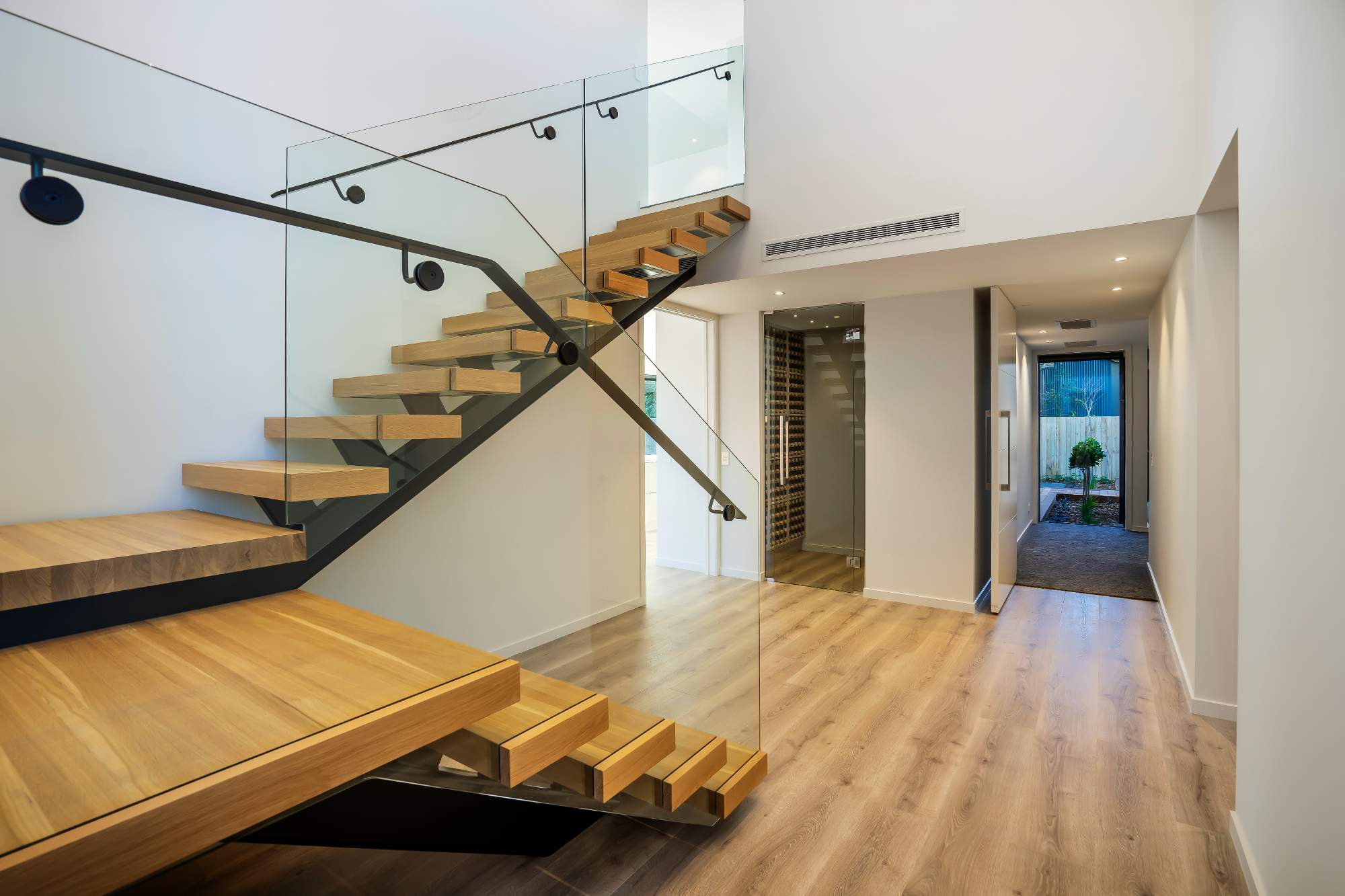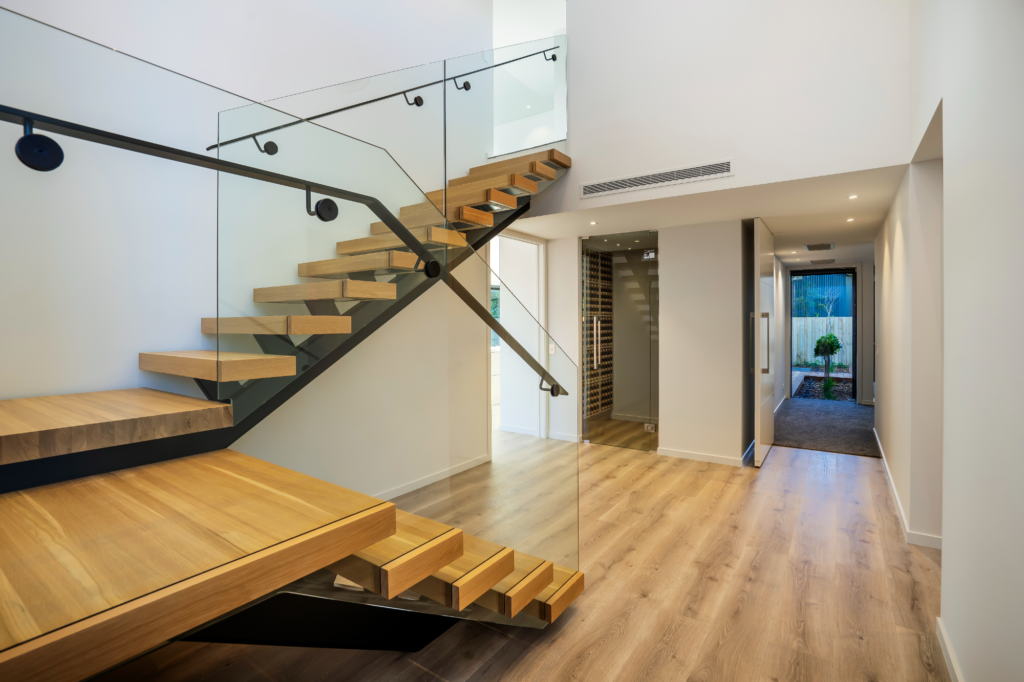 The clients on this project trusted us with everything from the build to the soft plantings. LM Architectural Builders managed the interiors fit-out, landscaping and we remain their go-to builders for all their property needs.
The result is a stunning home and an ongoing strong client relationship. That's what we're all about.