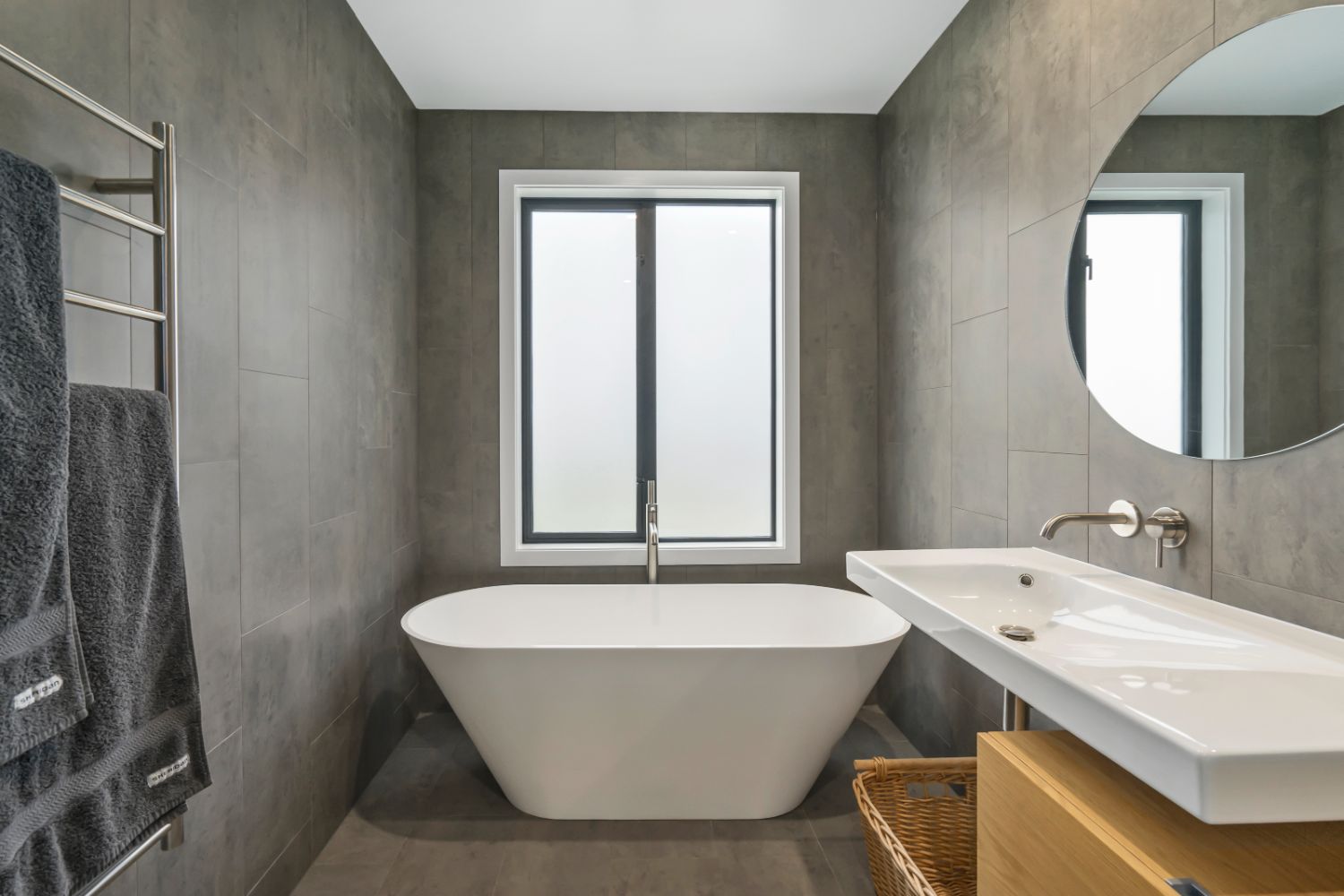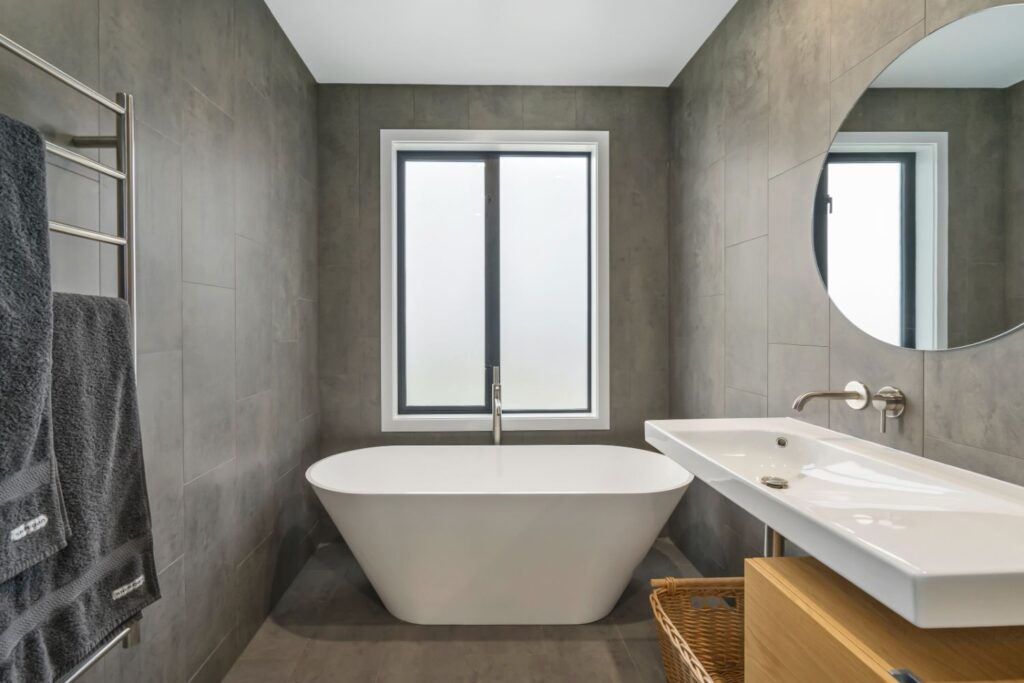 It's easy to focus on the necessary practical functions of a bathroom – in reality, a bathroom can be a retreat and a place to relax.
LM Architectural Builders approach bathroom builds with an eye on design and functionality. We look at the use of light and space to create tailored solutions in collaboration with your architect or designer – from framing a special view with the precise placement of window or glass, to designing a full height pocket slider that disappears, leaving the illusion of no door at all.
We'll work with you to create a bathroom perfectly suited to your life – whether that be a room that can cope with nightly water fights between multiple children, or a luxurious sanctuary … or maybe both.