We're architectural builders who create better building experiences
LM Architectural Builders have a reputation for excellent customer service experiences and high quality finishes. We collaborate with homeowners and architects to create (sometimes) award winning, bespoke designed houses in Christchurch and Canterbury.
There are plenty of builders who can complete high quality architectural homes – we do too. But what we really excel at and focus on is making sure our customers enjoy their building journey. We create better building experiences by being easy to deal with, proactive, and by keeping projects on track, on budget and on vision throughout.
From small-scale alterations to high end architectural hill builds, our approach doesn't change – we're committed to helping our clients realise their vision for their home – and to love the process of getting there.
No matter what stage you're at, LM Architectural Builders can help. Some clients approach us with a first concept, others have nothing more than an idea of how they'd like to live. We can help develop a design for your project or partner with you before you buy land, to give you the knowledge you need to confidently make a decision.
We'll work closely with you through all the stages of your build. During the design phase, we'll figure out how to best use your budget to create your dream home. We'll utilise our quantity surveyor to provide clarity on costs and the budget. We don't want you to have to compromise on your dream halfway through – we want you to love your build from start to finish.
LM Architectural Builders has experience working with a range of architects and designers and know the ins and outs of different designs, styles, techniques and features. We'll use our experience and eye for detail to spot opportunities to elevate your finished home. And when the build is done, we can sort your landscaping, from pools to soft plantings.
We don't overcommit. We limit the number of jobs we accept so we can always be available when you need us. We keep our sites clean and tidy so they're safe for you to visit, and it's how we hand over your new home too – washed, spick and span.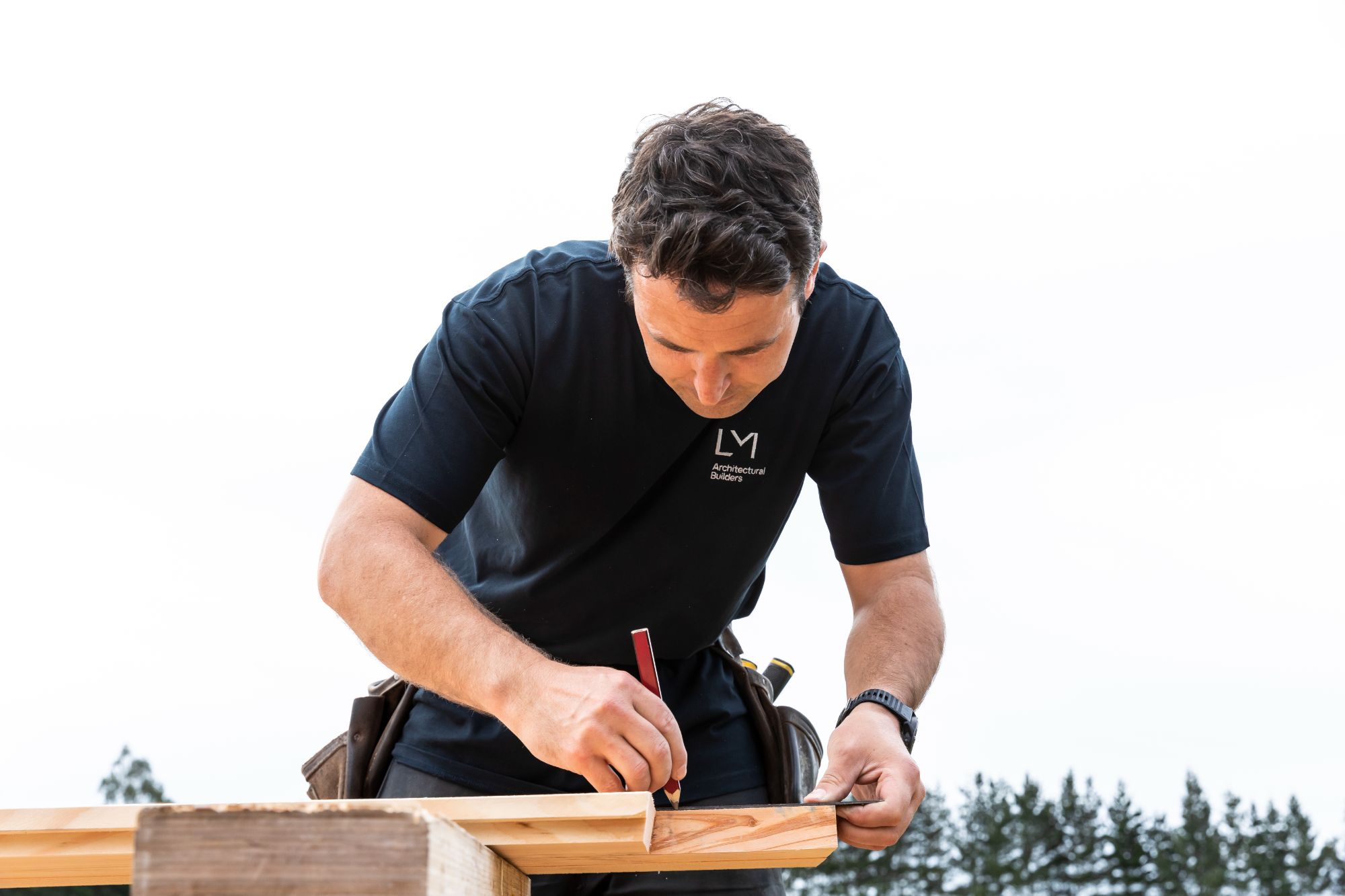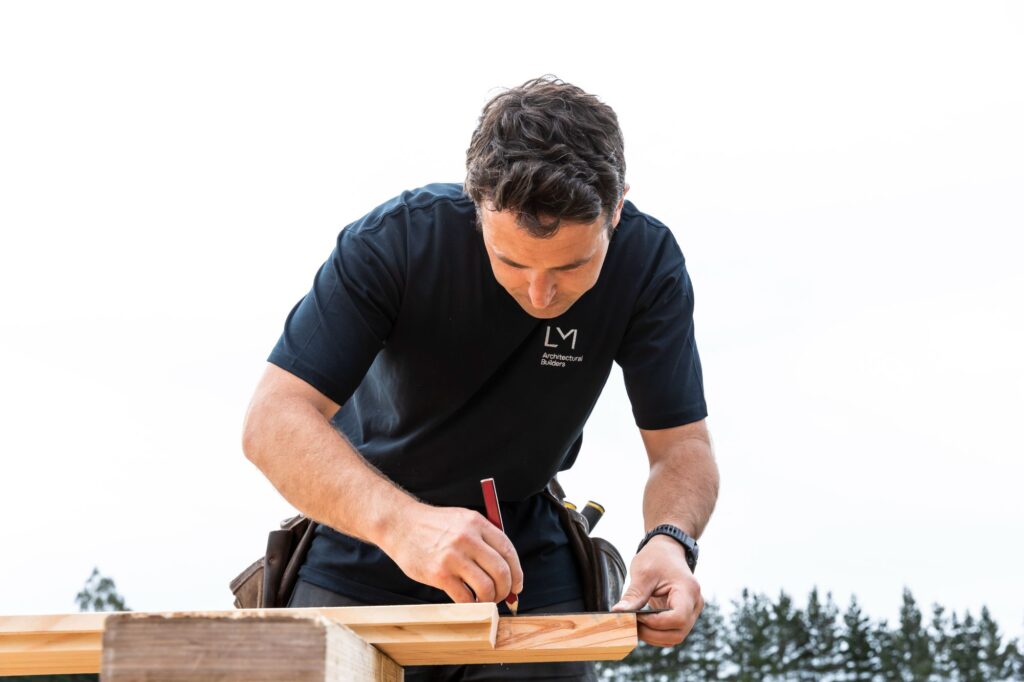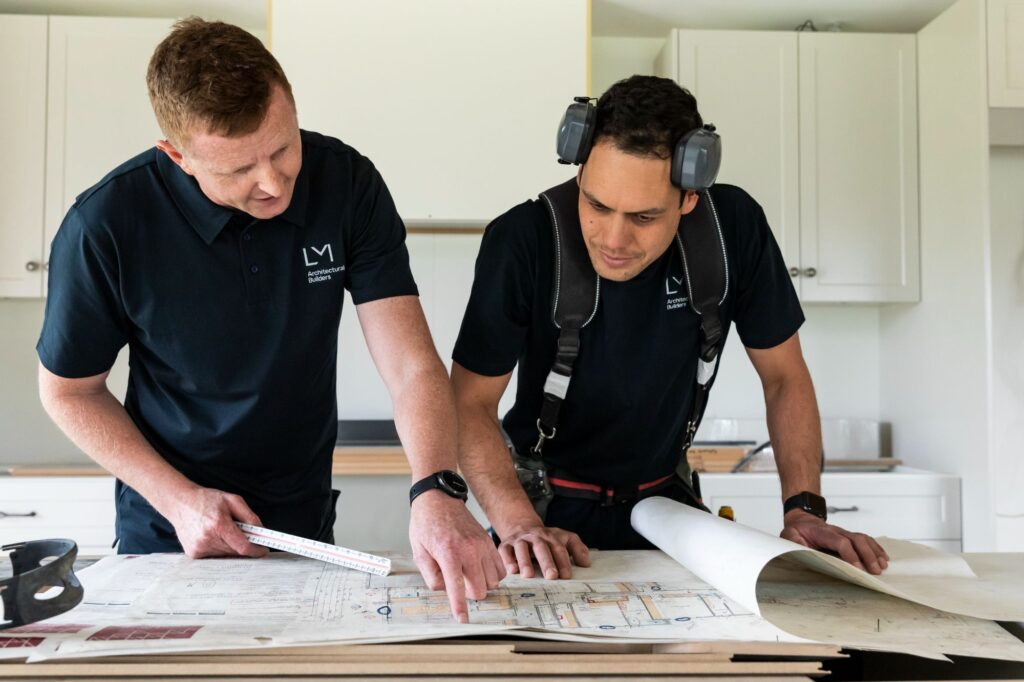 The LM Architectural Builders team
Led by managing director Leo Meredith, the LM Architectural Builders team has over 10 years' experience building high end architectural homes in Christchurch.
We've handpicked qualified carpenters and experienced foremen who know their stuff and will share your passion for your project. We have full administration support in our team, to keep our client communication on point, projects on schedule, and to reduce the chance of unexpected surprises.
We've built relationships you can rely on with a trusted network of subcontractors who work to the same high standards of service and quality.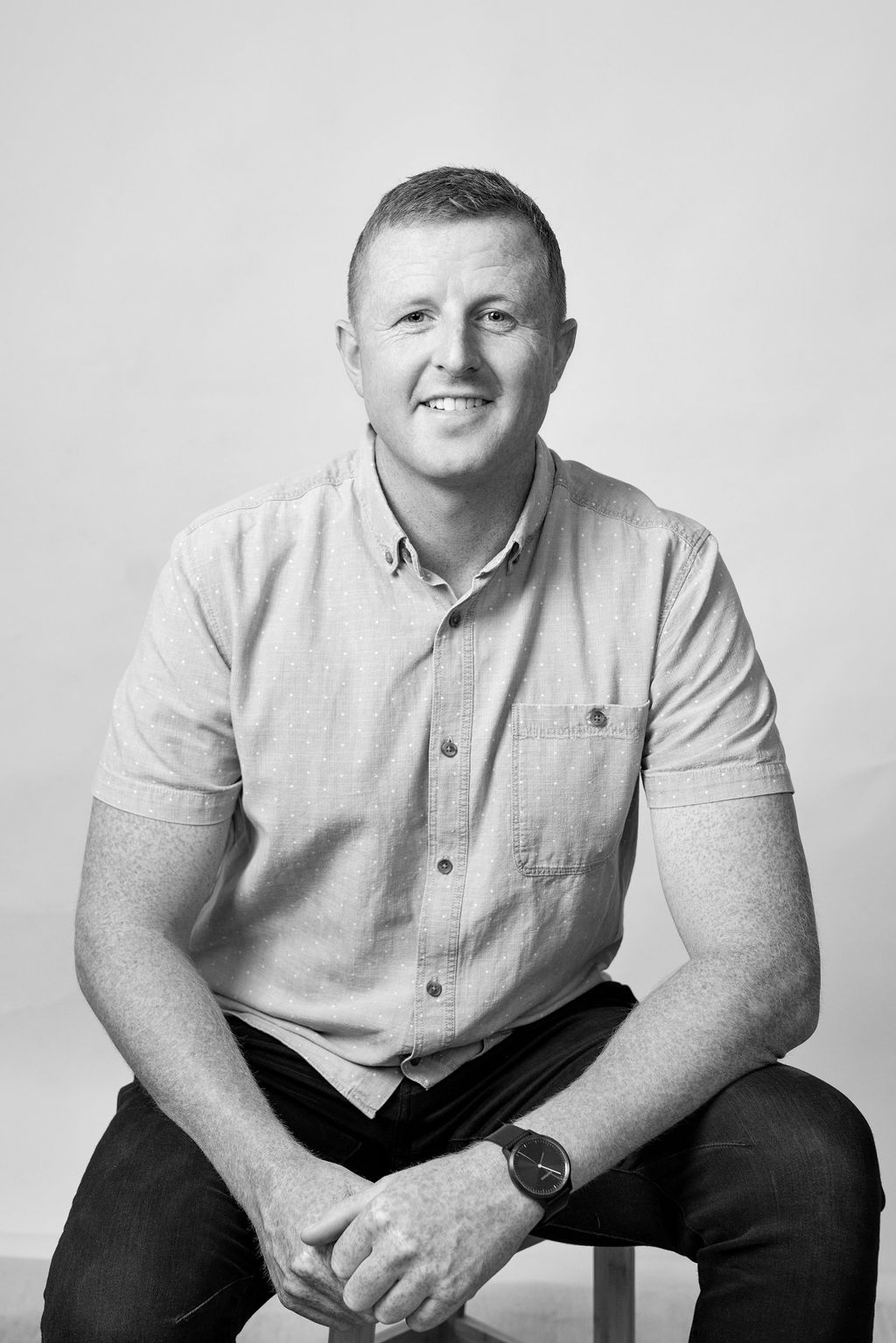 A highly experienced, technical builder, Leo is well regarded by clients, architects and subcontractors who value his clear communication skills, his workmanship and the passion and enthusiasm he brings to all LM Architectural Builders' projects.
Leo is a qualified builder and licensed building practitioner, as well as a registered master builder.
Having completed his carpentry training with an industry-leading firm specialising in Christchurch hill builds and architectural projects, Leo established LM Built (now LM Architectural Builders) in 2013.
LM Architectural Builders have since won multiple house of the year awards, including a national category award of which Leo is immensely proud. The award, for the Kowhai House in Oxford is a testament to the incredible LM Architectural Builders team.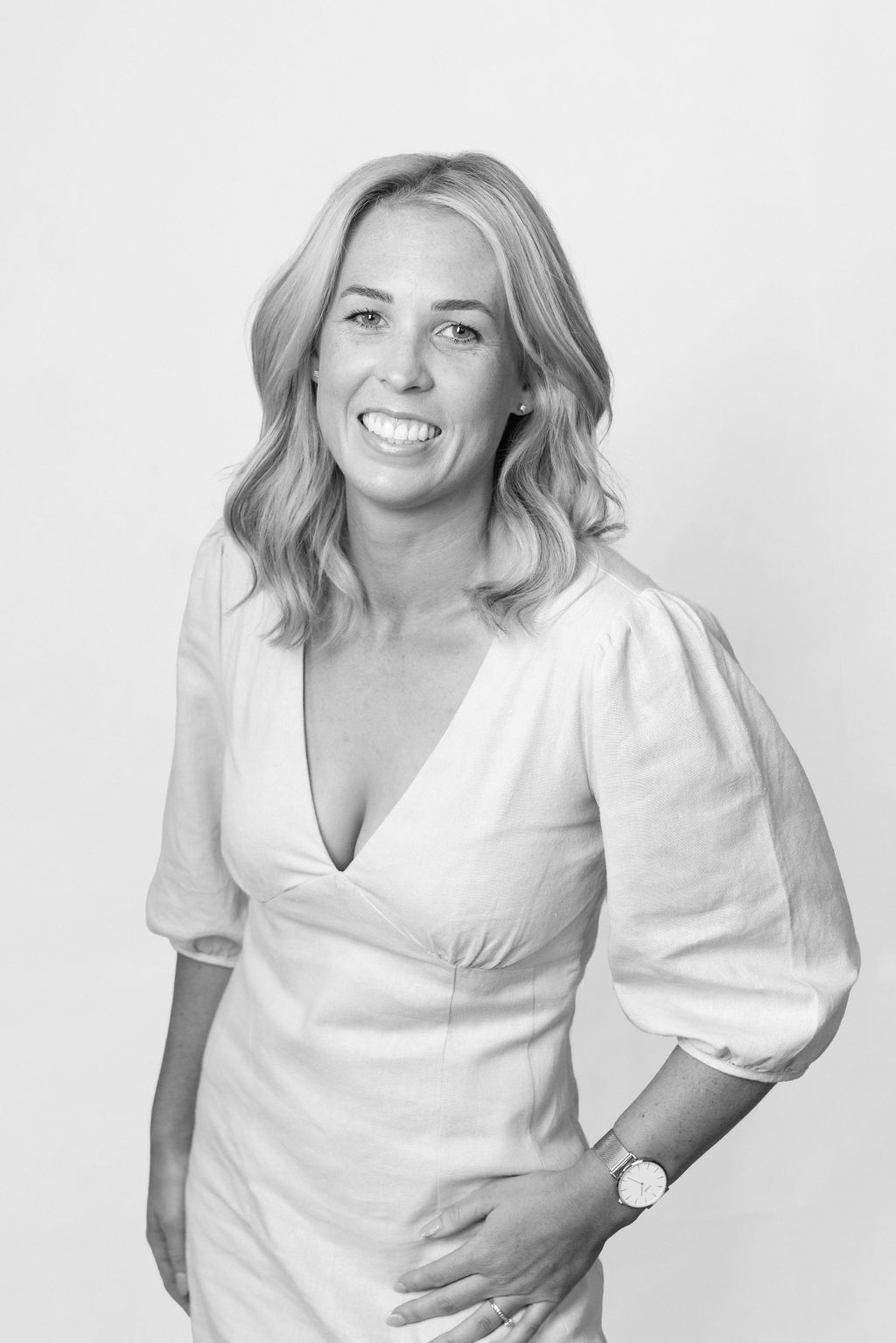 After joining LM Architectural Builders in 2018 in a part-time role, Lisette's skills proved so invaluable we couldn't let her leave. Lisette is now in a full-time role, with a focus on keeping the ball rolling on projects to enable our building team to get on with doing what they do best.
Our clients value Lisette for her level-headedness, her never give up attitude, her ability to keep projects on track, and her excellent customer service.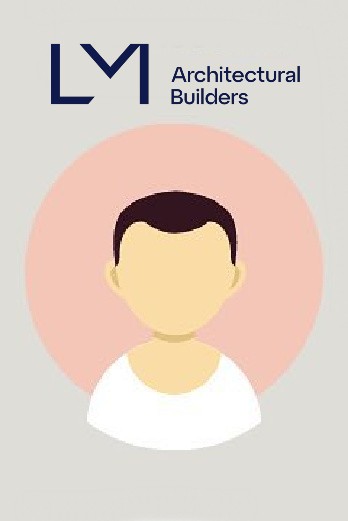 Gareth Jones - Senior Quantity Surveyor
Gareth works directly with architects, subcontractors and clients, providing financial oversight on projects. He has the skills and expertise needed to provide clarity on how a project is tracking against budget.
Gareth has over 20 years' experience as a quantity surveyor on residential and commercial construction projects in both New Zealand and South Africa. He can analyse design concepts and provide costings for different options
By having a dedicated quantity surveyor on the LM Architectural Builders team, we can complete cost checks on projects without delay. We're able to keep our clients informed about how their build is tracking against budget. This helps alleviate stress and keeps projects moving.