Building A New House – Where Do You Begin?
Want to build a house but don't know where to start? An architect? And architectural designer? A housing company? A private builder? A house and land package? Where do you begin and what is the difference between all of these things?
The best way to answer these questions is to ask yourself – what do you want to achieve? Is your goal the biggest house for the least money, or is it a high-quality bespoke home with unique character? Or is it something right in the middle of these? Depending on your answers, each of these goals will lead you down a different path when building a new home.
Buying A Section
The most obvious step in the build process is to purchase a piece of land. Choosing the right section is going to mean the difference between a good result and a great one! Here are our top 4 tips when buying a section.
Make The Most Of The Sun. The best piece of advice we could give you on this one would be always to consider the sun. That big yellow thing in the sky is the best source of FREE heating there is so don't underestimate its importance when choosing your section.
Avoid Prevailing Winds. One other major factor when choosing the right section to build on is to consider the prevailing winds. The last thing you want is to build your beautiful home and not be able to open the doors or windows or enjoy sitting on the deck because it's too windy.
Maximise The View. Taking into account the view is particularly important on a hill site, or a site with a lake or a particularly impressive outlook. You definitely don't want to block it out.
Ask For Advice. If you already have a builder in mind give them a call and get their opinion on the site, before you commit. They will be able to give you invaluable advice on approximate extra costs associated with that particular site compared to others, for example on the hill there is usually extra costs with drainage, water retention tanks, and retaining walls (some sites are a lot worse than others). Access for the build and section orientation are all crucial points to a successful home build.
Choosing A Builder And Architect/Designer
How do I select a designer or architect? Or do I select a builder first? Obviously, we are slightly biased here (being builders), but we believe choosing a builder should be the first thing you do when considering building a new home. 
Your builder will be able to have some meaningful conversations with you and get to know you and your goals for the build. They can use this knowledge to help you select a designer or architect, depending on the size and complexity of your build, and most importantly, your budget.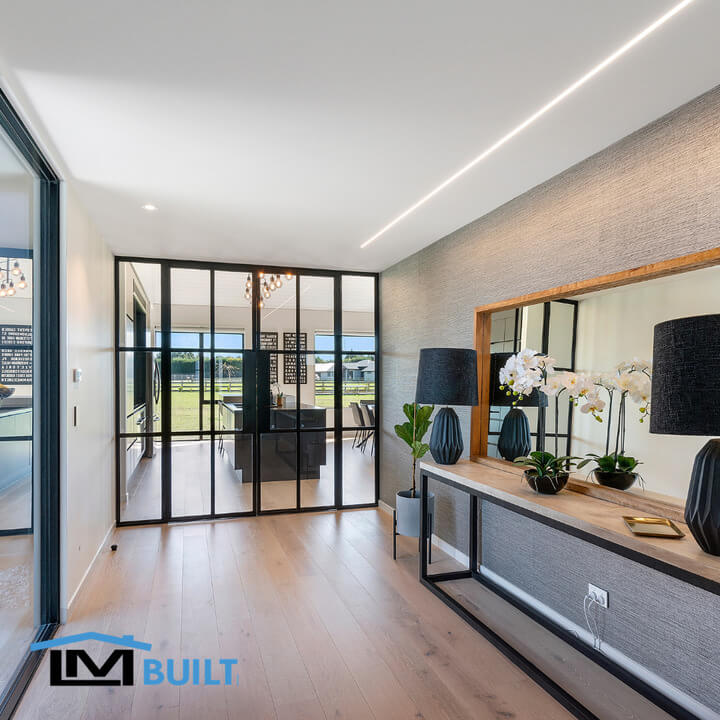 Alternatively, some people will select a designer or architect first (there is no right or wrong way). Most designers prefer to involve a builder early in the process as this brings an element of accuracy for cost checks, and the client, builder and designer can work together as a team.
If you are looking at a housing company the designer will most likely be in-house, but the biggest difference is that they will contract the building labour out to someone independent, this means they may not know who exactly will be building the house, quite a different process to a company who employs their own staff on wages.
Top 7 Questions To Ask Your Prospective Builder
If you don't know of any builders or you just don't know where to start, try asking your designer or architect. They will more than likely have a (or several) they can recommend, they will have worked with them before, and so this brings a significant element of trust to the process.
We suggest meeting up with a couple of different builders and or designers and see which ones resonate with you the best; it's a big deal to design and build a house, so it needs to feel right.  Here are some of the best questions to ask your prospective builder. Once you have all the answers to these questions, the choice should be easier to make! 
Who will we be dealing with?
Who is our point of contact through the process? Will it be one person, or will there be multiple?
How much is it going to cost?
How long do you think it will take?
Do you see any hurdles?
How many houses have you built or designed like this before?
Can we speak to some recent clients that you have worked with?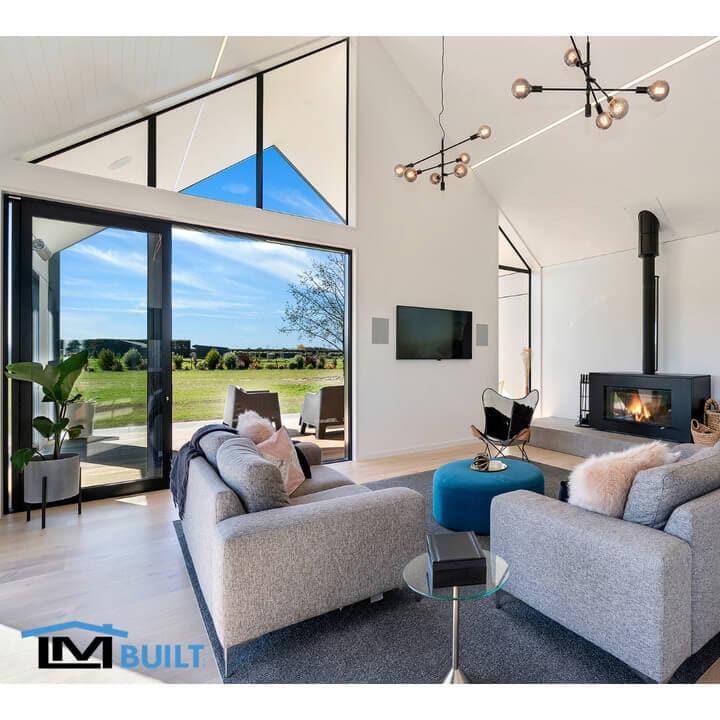 Private Builder vs Housing Company
To answer this question, you need to consider what is important to you when it comes to a building company. Is it the person or people you will be dealing with and the relationship you will have throughout the process? Or does that not really matter to you? Perhaps it's all about the best price?
In the case of larger housing companies, your build is often placed in the hands of a Project Manager. This person will be your point of contact for the build and will liaise between you and the builder, contractors, suppliers and the housing company. Large housing companies often have an extensive list of preferred contractors and suppliers with the ability to buy in bulk.
Private builders often provide a much more personal approach. In this case, you get to speak directly to the builder, discuss issues and ideas and take advice on changes or problems that may arise. Sourcing product and services is done on an as-needed basis and can mean a better deal is struck along the way.
The earlier in the process the builder is involved the more value they can bring to the process, after all, they have done this fair few times before. Ideally, they will also be able to guide you towards a designer, or they may have their own in house designer if they are a housing company.
What About A House And Land Package?
A house and land package is when the builder or building company have purchased the land and have a design already picked out, usually, they will have everything decided and planned, so realistically you won't have much choice to change major things.
A house and land package deal might be ideal if you want an investment property and/or you don't have time to deal with the extra work, time commitments or stress involved in designing and building your own home.
Most house and land deals supplied by builders will mean they have got the land at a cheaper rate and be able to pass the savings on to you, making it a more affordable build option for many. House and land packages can be an excellent option for those wanting less involvement and who aren't emotionally attached to the project – often the case for an investment property.
The more technical the job is, the more crucial the decisions around choosing the right section and finding the best builder becomes. The important thing to remember is there is no right or wrong way – consider our advice, and apply it to your situation, then make the most logical decision you can. Still not sure where to begin when building a new house? Give us a call today for more information!