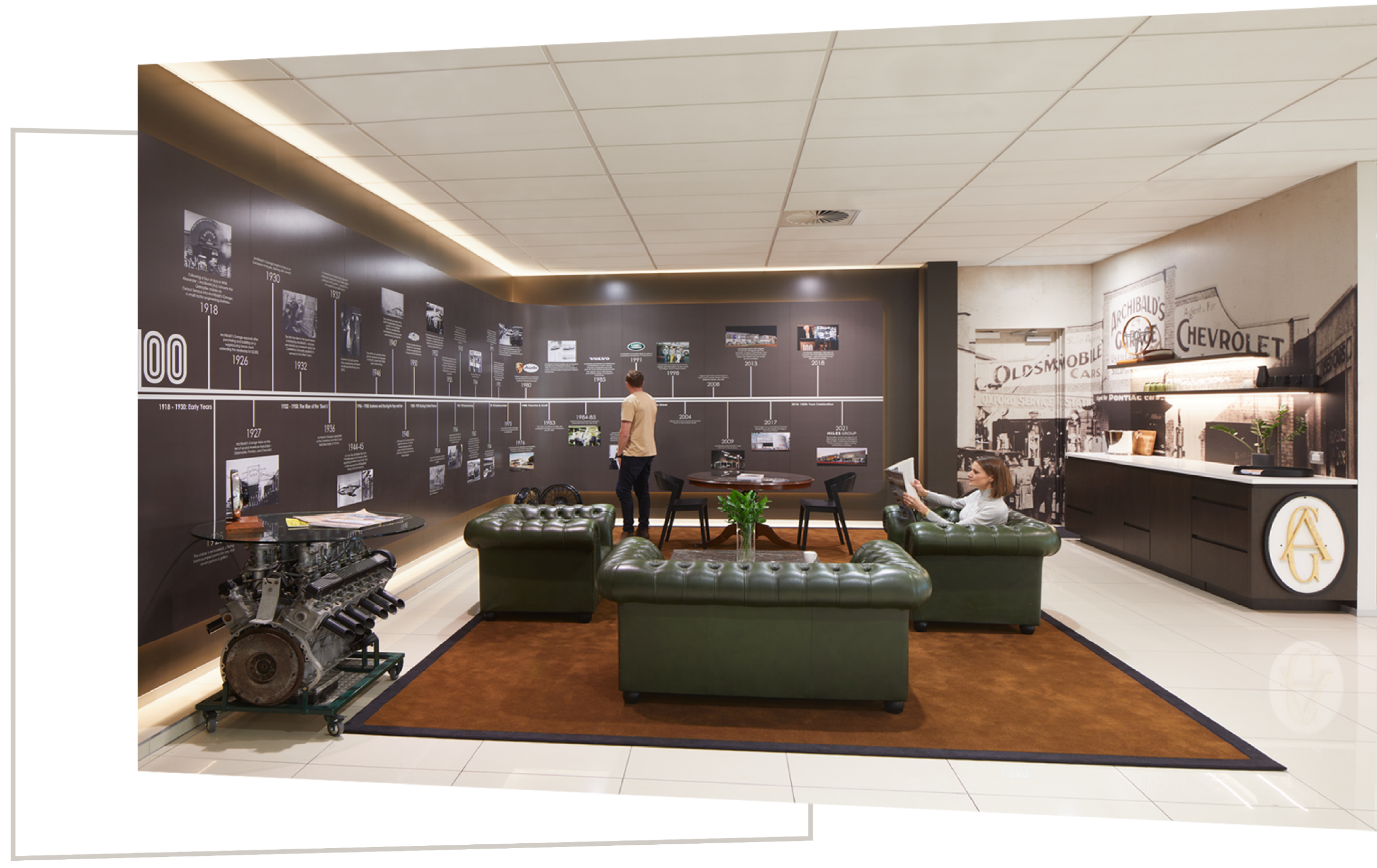 Every now and then, we step outside of the square to try something different.  When W2 Architects put forward LM Architectural Builders for this showroom refurbishment project, we jumped at the chance.
Archibalds  is the home of the automotive industry's most premium brands: Audi, Porsche, Jaguar, Land Rover and more.  What was missing from their showroom was a customer retreat – a place to take prospective buyers to discuss vehicles away from the shop floor.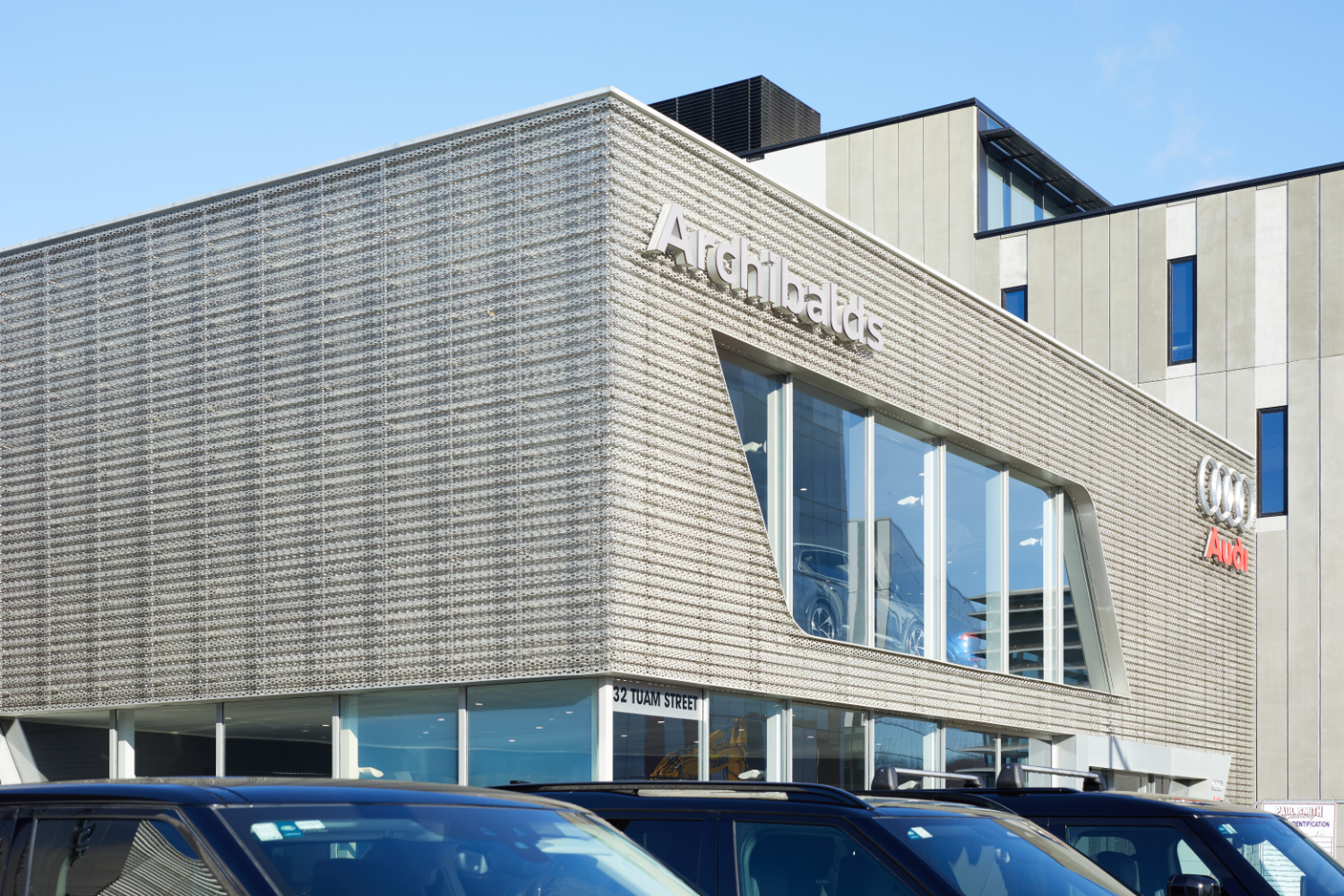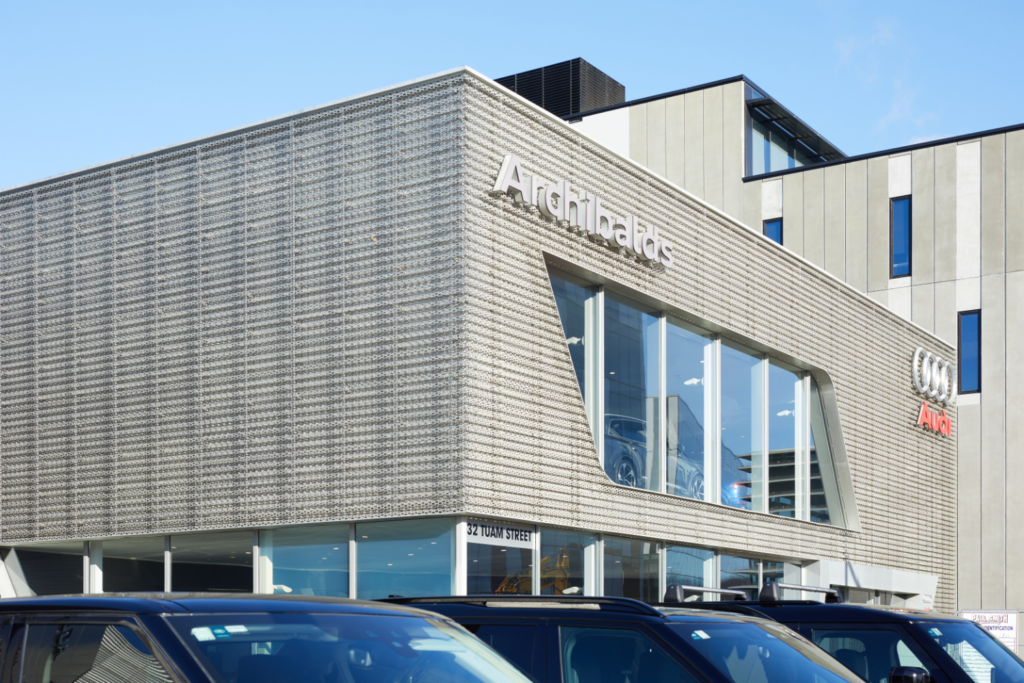 Creating an intimate lounge within a two-storey car showroom is no mean feat.  We worked closely with the client and W2 Architects to understand the project requirements and deliver the solution to suit.
Together, W2 Architects  and LM Architectural Builders created a private, luxurious experience lounge that felt intimate, in spite of the showroom surrounds.
A curved, floating wall sits adjacent to the lounge and showcases the history of Archibalds.  The sleek, seamless curve was achieved through careful execution of the panels and joinery.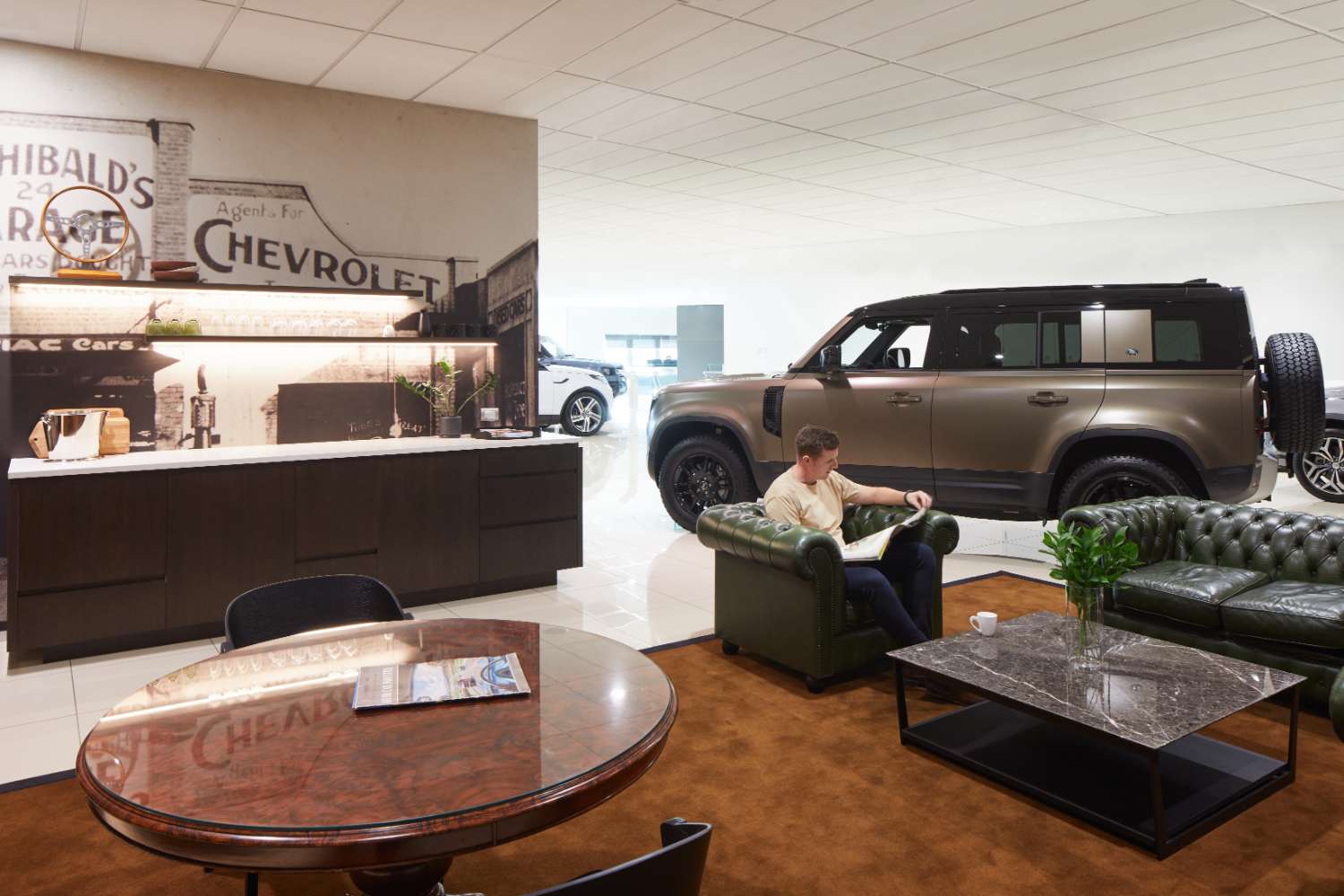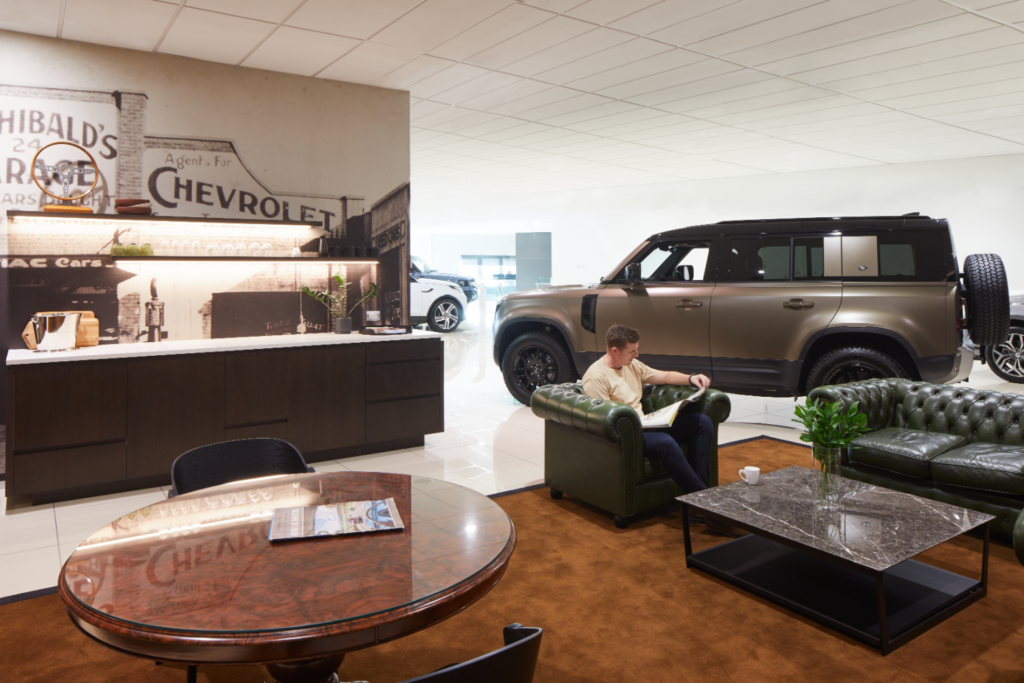 The elegant lounge with feature rug offers the perfect space for staff to entertain clients.  There, they share the history of one of Christchurch's most recognisable brands, with reference to the history wall.
We worked to the tight time frame while ensuring Archibalds operations and 60-odd staff could continue work uninterrupted.  The deadline was very tight, LM Architectural Builders had the job done two weeks early. 
The result is a sophisticated yet comfortable space where Archibalds  staff and clients can connect.