15 Features To Consider When Building A New Home 2022
Wondering how to make your new custom home more modern and on-trend? Whether you're searching for cool new ideas, what's trending in new home builds or interesting ways to increase home value, we've got you covered with this list of ideas on how to make your home stand out from the rest. Check out our new home must-haves for 2022.
1. Adding A Home Office
The time has come that we all accept working from home is not just a phase. So whether it's transforming a current room in your house or building a new one into your plans, a new home office space is a definite necessity for 2022.
Suppose the plethora of zoom disasters and children related interruptions don't sway you. In that case, the desire to maximise professionalism and concentration levels will definitely drive more and more people to add dedicated professional spaces. A home office (or two!) is at the top of the list for 2022.
2. Personality Is Back!
Gone are the days of painting every room with the same shade of white. As people are spending more time at home these days, they are leaning towards greater personalisation, with the view to showcasing their individual tastes and creating warm and inviting spaces.
Expect to see more colour on the walls, with furniture choices and even on external features. More sustainable, eco-friendly choices are also top of mind, particularly with product shortages and supply issues. You will find home décor is more tailored to the individual and away from the department store look. Think nostalgic heirlooms, knickknacks, and antiques given a new lease on life.
3. Add Some Colour To That Kitchen
For years and years, white kitchens have been the go-to option for homeowners looking to modernise their homes. For 2022 we are finally seeing kitchen trends that include the addition of bold colours combined with the use of mixed materials as statement pieces – 2022 marks the beginning of a whole new set of kitchen must-haves!
Think deeper coloured countertops with different choices for the island top, rather than white cabinet doors, expect to see natural wood grains, earthy colours, and darker heritage shades. Custom shelving, bold splashbacks, texture and wood finishes are also popular. But don't panic; white will always be a thing, so if that's the look you are going for, then stick with it, but if injecting your home with a splash of colour is your goal, then 2022 is the year to do it!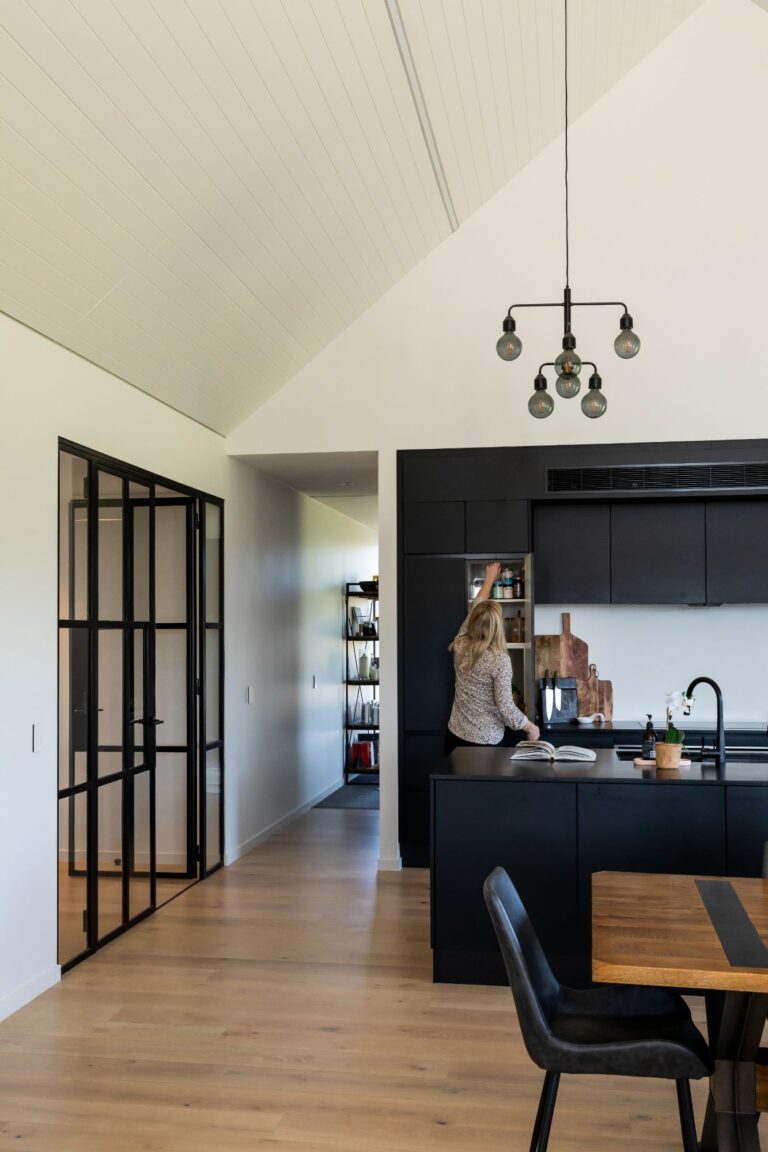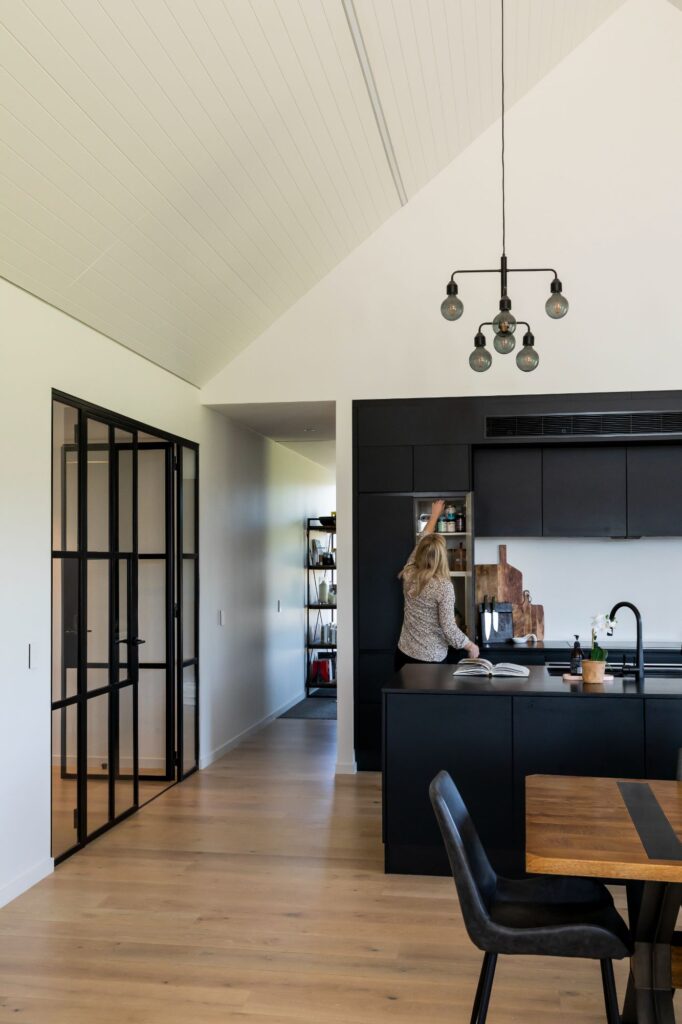 4. Be Kind To The Environment
The pandemic has brought about a greater emphasis on health and our home and workplace environments. This realisation has led to a growing trend towards becoming less materialistic more environmentally focused. Reusing or repurposing furniture, sourcing materials that do no harm to the environment and promoting the use of recyclable building materials is big for 2022.
Expect to see greater use of natural materials like wood, rattan and clay or stone, which also follow on from the kitchen trends towards greater use of texture and earthy colours. These textures and colours add warmth and lightness to the home, offering that 'on vacation' feel when many of us are unable to be out and about.
5. Focus On Energy Efficiency
On that note, energy efficiency has become the leading focus for many architects, new home builders and homeowners alike. Adapting your new home construction ideas to increase energy efficiency and be kind to the environment is a win-win situation, and what better time to do it than when building a new home!
Some of the basics to think about are:
Solar Power. The addition of solar power generation capabilities is an ongoing trend worldwide. Solar power panels are a little more costly to set up but can lead to huge energy savings over time which is good for the planet and your wallet!
Thermally broken and recessed windows.
Underfloor Heating water pipes/geothermal
Referring to the positioning of your house in relation to the sun's movement, orientation has become the single biggest re-emerging trend in recent years. Why? How you orientate your home determines when it gets sun and where. Which directly translates into less heating and cooling costs.
Smart Appliances. Choosing smart appliances not only provides energy savings it helps future proof your home.
Alternative Water Sources. Rainwater tanks are becoming common practice around New Zealand. The more recycled water you can utilise, the less demand there is on public infrastructure.
Generally speaking, heat loss is one of the biggest energy drains of the home, and while windows are responsible for a big chunk of that, insulation is the second most important way to prevent unnecessary heat loss and therefore reduce ongoing energy costs.
6. Enhance Outdoor Spaces
This one is perhaps best described as bringing the indoors – out. More people are making plans for more extensive outdoor renovations with a trend towards outdoor spaces that look and feel more like indoor spaces, blurring the lines between the two.
Appreciating your backyard is now all about larger, more luxurious outdoor spaces, complete with outdoor kitchens, covered or screened areas, fire pits, pools or water features and extensive seating. Outdoor living rooms that look kinda like indoor rooms are big for 2022.
7. Bring Nature Indoors — Biophilic Design
Having spent a lot of time confined to the home in recent years, homeowners are increasingly looking towards bringing the elements of nature inside the home – increasing the connection between the indoor and outdoor environments.
Biophilic design is the new buzzword for 2022, but what does it mean? Biophilic design simply means to maximise sunlight, fresh air, plants, and other natural elements within the home. Generally speaking, this might involve the use of more natural shapes and forms into the architecture itself, such as curves, softer lines and incorporating geographical and ecological features.
8. The Rise Of Metal Roofing
Metal roofing has come along in leaps and bounds in recent years. A far cry from its traditional corrugated origins, you can now find metal roofing options with more architectural friendly profiles and a wide range of colours.
Expect to see metal roofing taking centre stage when it comes to roofing choices for 2022. Metal roofs are durable and long-lasting as well as offering an environmentally friendly product that is fully recyclable at the end of its useful life. Metal roofing also offers a lighter alternative to heavier tiled roofing, which has dropped in popularity since the Christchurch earthquakes.
9. Bulk Up The Storage With Built-In Shelves
Gone is the stark minimalism of recent years, humans have a natural tendency to accumulate collections of items over their lifetime, and now, displaying these things proudly is making a comeback! Built-in shelves are the perfect answer to personalising your home, they offer the chance to display and organise while still providing streamlined design. Built-in shelving can also act as a well-placed feature to any room.
Think about rooms where you could use the additional storage and about what you'd like to display or create a feature from and talk to your builder to see what you can incorporate into your home and where.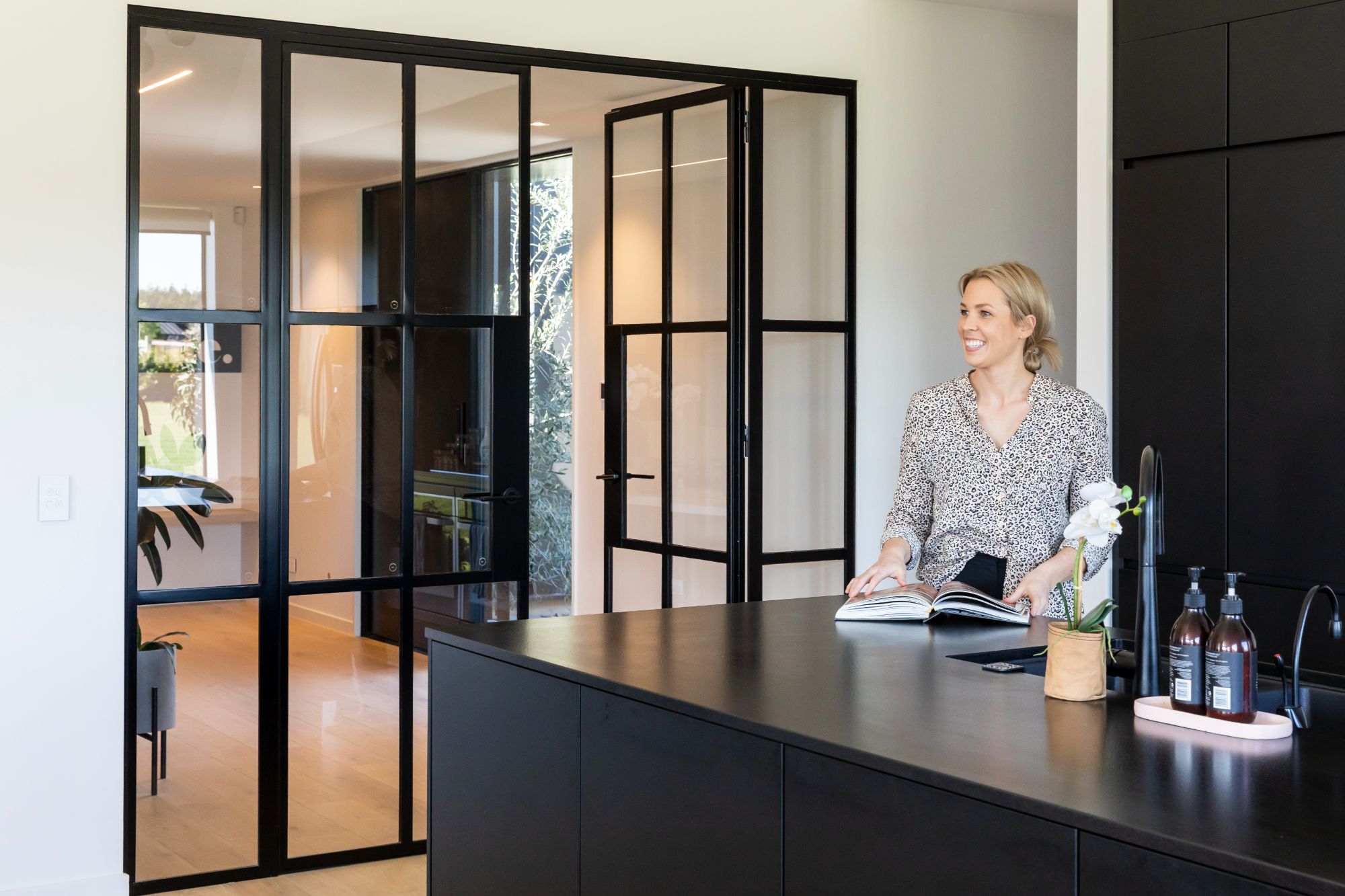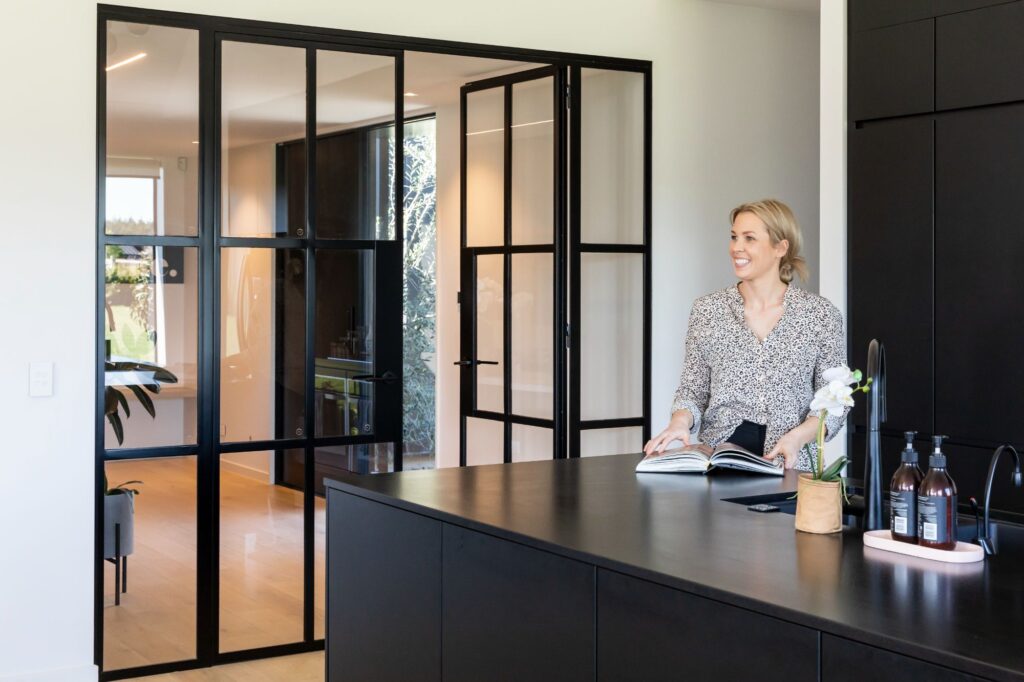 10. Yes, The Dedicated Pantry Is Here To Stay
This one has been around for a while now, and it shows no signs of retreat. Homeowners want a walk-in pantry that can hold most of their kitchen requirements within easy reach and out of sight of the main kitchen area.
Many people are now opting for open shelving in kitchen pantries, this provides easy access and all of your options at a glance. Plus, there is a trend towards placing appliances such as fridges within the confines of the pantry. Expect to see more appealing spaces complete with windows for natural lighting.
11. Invest in Low Maintenance Exteriors
Nobody wants to spend all weekend (or all of their extra cash) on home maintenance. Homeowners are looking for exterior cladding, windows and roofing that doesn't have to be regularly painted, maintained or refinished.  People are steering clear of products like cedar that just seem to continually increase in price.
The good news is there are plenty of beautiful options that are low maintenance, such as brick, aluminium, fibreglass, metal, concrete, copper and fibre cement products. Shop around and see what you can find, or contact your architect or builder for more information.
12. Think About Flexible Spaces
If adding a dedicated office space to your new home design isn't an option, think about creating additional flexible spaces. Rooms that can be used in various ways both now and in the future are not only an investment but a necessity.
While it still has its place, the weakness of the open floor plan was exposed when families were confined to the home during the pandemic. Working from home, virtual school lessons, zoom conferences with teachers all required family members to seek out privacy away from the noisy hub of the home – everyone needs separate spaces.
This might mean a guest bedroom doubling as your office, the second lounge providing a concealed office space or doubling as the kid's playroom, or something as simple as room dividers to create two spaces from one – the options are endless. Spaces that are generic enough and that can be repurposed up as the needs of the family change over time are the key to modern home design.
13. His And Hers Closets Are Worth It
This one is a no brainer – why build in just one walk-in closet when you can make room for two! His and hers closet space has become increasingly popular with a focus on useable space becoming the priority for many homeowners.
Expect to see the dual wardrobe situation grow throughout 2022, 2023 and beyond. Plus his and hers wardrobes will not only provide extra storage space, but they will also save on future arguments!
14. Mudrooms Are In!
While the name is an American term, the concept of an additional entrance where you can store coats, shoes, and gear has gained traction here in NZ. A mudroom is a great practical element to any home, helping to keep all of the mess at the door.
While NZ's version of the mudroom might not be quite as grand as its American counterpart, your mudroom design should incorporate bench seating, cupboards or shelving and coat hooks at the very least.
15. Don't Forget Smart-Home Technology
Today's homes are more than just four walls and a roof – they are smart homes equipped with modern technologies designed to provide convenient management of a range of daily tasks, improve quality of life, and most of all, save time and money.
Typically your smart home technology won't affect how you build, but it is necessary to factor it in during the build planning process. Some 2022 must-haves include programmable thermostats, WiFi controlled lights, motion detectors, surveillance cameras, smart locks, and smart home security systems. All of these are easily accessed and controlled from your smartphone or device.
Not sure where to begin? Talk to the experts in architectural builds at LM Architectural Builders for advice on what features to consider when building a new home in 2022.