Joinery And Interior Design – What Are Your Options?
Your builder and architect are the two most important professionals you hire when building a new home. These two work together to successfully create your dream home while ensuring it's functional and comfortable – and it complies with all building and safety regulations.
While your builder takes care of the practical and financial side of the build, your architect tends to be involved in all phases of the construction project, from the initial concept and client design discussions to drawing up the official plans and specifications, to overseeing the different construction phases. This includes both exterior and interior design.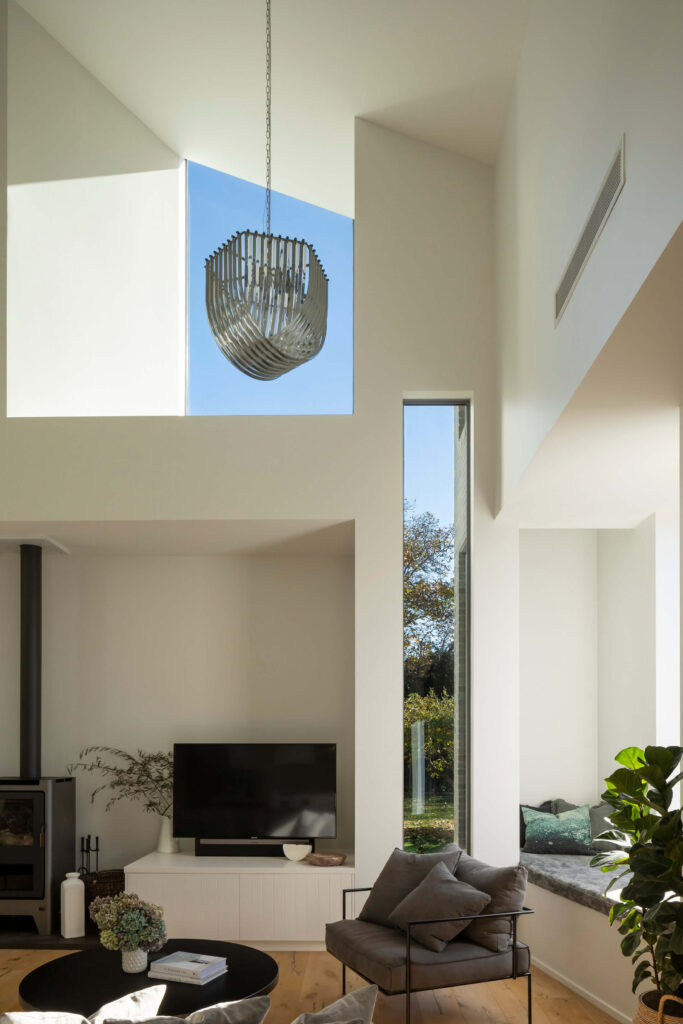 Architects And Interior Design
Understandably the role of an architect involves a great deal of technical skill and responsibility when it comes to the external aspects of the build, but did you know they can also take care of the design and integration of many internal features (commonly referred to as joinery)? These include panelling, kitchen cabinetry, skirting's, cornices, inbuilt-storage, wall units, shelving, benchtops, laundry cabinetry, staircases, windows and doors and other fixed elements around the home such as lighting and tapware.
Want to find out more about interior architectural design? Let's take a more in-depth look into what residential architects actually do and how their services can benefit you when building your next bespoke home.
Interior Architects vs Interior Designers
First, let's clarify – Interior Architecture is not the same as Interior Design. While most of us have a basic understanding of these two professions, when deciding on the interior finishes for your new home, it can be beneficial to define the skill set of the two services, ensuring you get the right person for the job.
What Do Architects Do?
An architect is trained in all aspects of building design. This includes taking into account the functionality, safety and appearance of the whole building (inside and out). An architect is a highly trained, skilled professional who must be professionally licensed and registered.
Architects are commonly associated with the external design aspects of a building; however, they are also experts in designing building interiors. Interior architecture is a challenging task that goes beyond making a space aesthetically pleasing, an interior architect is continually balancing form and function while incorporating cohesive environmental design.
What Do Interior Designers Do?
An interior designer focuses on the design aesthetics and actual furnishing and decoration of the inside of your home. This includes things like lounge furniture, chairs and tables, artwork, curtains, soft furnishings, and things like combining colour themes and textures in line with pre-determined customer preferences.
4 Ways To Tackle Architectural Interior Design
Generally speaking, in New Zealand, there are four main ways people can get their interior design and joinery aspects sorted, these are:
DIY. Doing your own interior joinery is a great option for straightforward house plans and for those who are or who know tradespeople in the industry. This approach is normally a cost-based decision, but it pays to note that DIY can include many unexpected surprises (not the good kind) and a lot of stress!
Sourcing Your Own Joinery. As much as we kiwis love to think we are the masters of DIY the reality is we don't have the professional knowledge needed to match everything throughout with the building design. For example, a stock standard kitchen from the shop isn't always going to fit with the other design aspects of the home.
Hiring An Independent Interior Designer. This is sometimes the only option people feel they have when it comes to a home's interior decoration. They can be a good option to help work alongside your builder and architect if involved at an early stage. However, introducing an interior designer at a late stage who is not familiar with the entire project can sometimes cause problems as they have their own perspective on how things should look. If this is the way you choose to go its important you establish clear responsibilities between your architect, builder and interior designer to make sure everyone is on the same page and work collaboratively together!
Get Your Architect to Take Care Of It! As we have discussed in this post, your architect can take care of the interior joinery included in your build. This will include the plans for any interior joinery, such as kitchens, panelling, shelving and interior elevations which you can either let your builder sort out or take to a kitchen specialist for construction. What do you have to do to make sure you get the right architect for the job? Make sure your builder works with an architect who is able to provide you with this service. Add some questions around the interior design aspects and joinery to your list when interviewing, and don't be afraid to shop around for these services.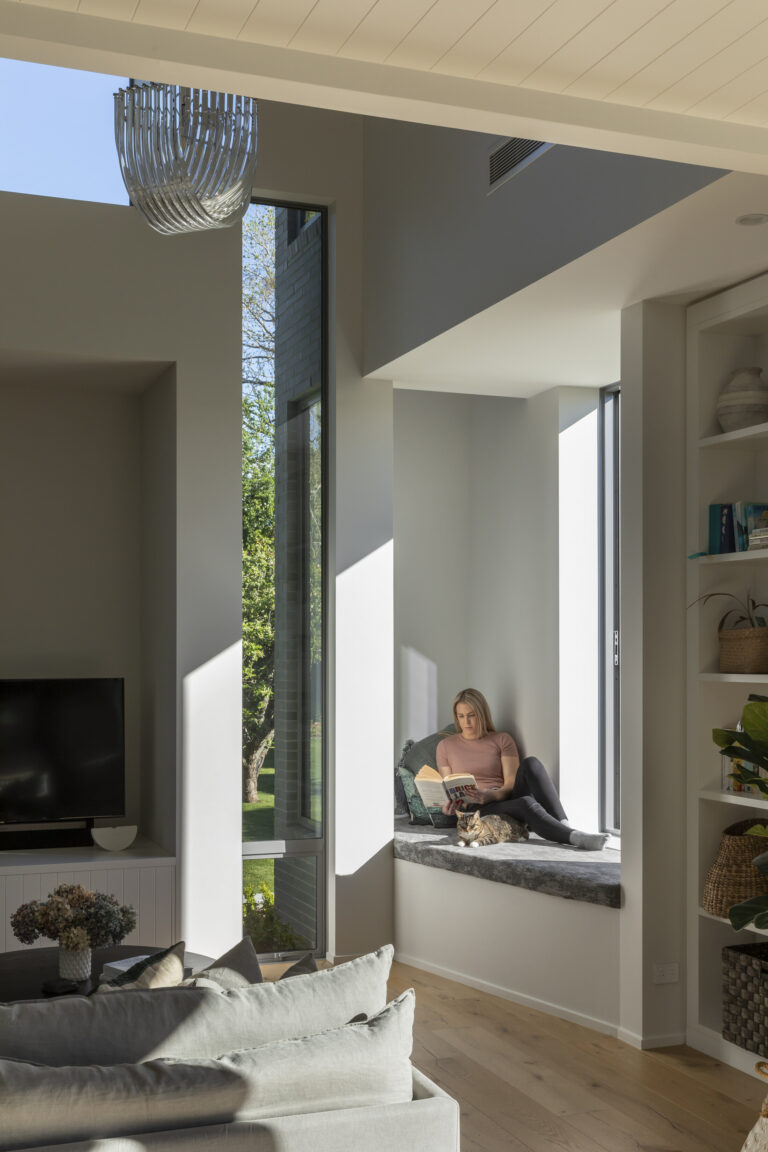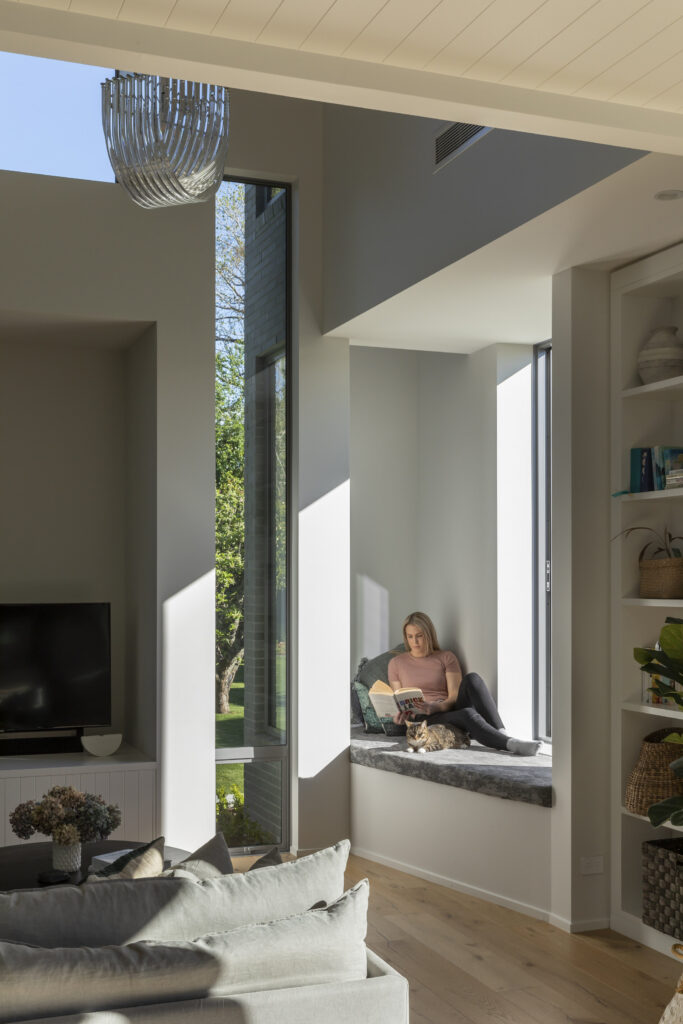 How Does The Interior Architecture Process Work?
Hiring the right architect for the complete design process means as well as completing all the necessary external design requirements that you would expect from an architect, they will also draw up plans for interior design elements such as kitchen joinery, bathroom layouts and interior elevations. We will use kitchen joinery as an example here as it is one of the major interior features of the home, but the same process would apply to any interior joinery features.
You may be surprised to know that kitchens can cost anywhere from $15K up to $90K. Yes, your kitchen represents a major investment in the home, so it's important to get it right – first time. Having provided the architect with your list of desired attributes for your new kitchen, your architect will then put together perhaps three or four different options for you to choose from. These will likely be cost differentiated.
The good thing about this part of the process is the architect already has a feel for what is needed to provide a cohesive plan as they designed the whole house and can work to incorporate those design elements into the interior and joinery. These three or four provided options will not only incorporate your needs (and wants), they will be designed in keeping with the overall look and feel of the property while addressing your ultimate project goals.
Having chosen your preferred option (and having made any alterations to suit), these kitchen design plans can then be sent out for pricing by your builder to their preferred/recommended joiner/contractor(s).
Using this full architect service for build plans, interior and joinery design means there are no surprises for the client down the track. The architect will provide a comprehensive design and plans for it all, enabling better cost estimation and more exact detail on what you are getting to avoid the likelihood of conflict or misinterpretation. See below for more on the benefits of using architectural interior design services.
5 Benefits Of Utilising Interior Architect Services
Want to learn a little-known industry tip from those in the know? Making full use of your architect for interiors as well as exteriors can not only ensure a more cohesive build – it can save you money! Read on to find out how.
Increased Build Efficiency. Getting your architect to take care of the interior design elements means they handle everything relating to the look and feel of the entire build from very early on, increasing overall build efficiency. There is no secondary input from people jumping in part way through the process who don't fully understand what you were trying to achieve. The architect knows what you want and can see your vision through from start to finish.
Better Cost Management. Joinery is a big part of any residential build project and can cost anywhere from $50K up to $150K for high-end builds. Engaging the architect for these interior design aspects always results in better cost management control. Right from the beginning of the build process, you are able to get a better handle on the costs associated with all aspects of the build as a finished product because the architect has planned out everything you need, right down to the ornate panelling and granite benchtops – which means no nasty surprises or budget blow-outs later on.
No Compromises. Unexpected information part way through the build can lead to having to make compromises in other areas. This can be disheartening when you have put so much effort into a building project with a certain outcome in mind. Having your architect manage the entire build means you will know what you are getting up-front avoiding the possibility of compromises later in the build.
More Cohesive Final Product. When your architect maintains design flow throughout the build process, there is no disconnect between interiors and exteriors, no meetings between multiple contractors, no need to take the time to get everyone up to speed, and no misinterpreted expectations. The building, its exterior and interior go together, complimenting each other, ensuring the project looks and feels cohesive.
Reduced Stress Levels. Having trained professionals who are used to dealing with all of the ins and outs of architectural interior design is going to lead to one major benefit throughout your entire build – a reduction in the associated stress. You don't have to figure out the best kitchen design for the space, you don't have to pick through countless versions of the same tapware or figure out how to incorporate storage where there isn't any room for it – relax it is all taken care of!
Planning your next architectural building project? Looking for the perfect builder/architect combo for the job? Get in touch with LM Architectural Builders, creators of exceptional, bespoke homes in Christchurch and across Canterbury.