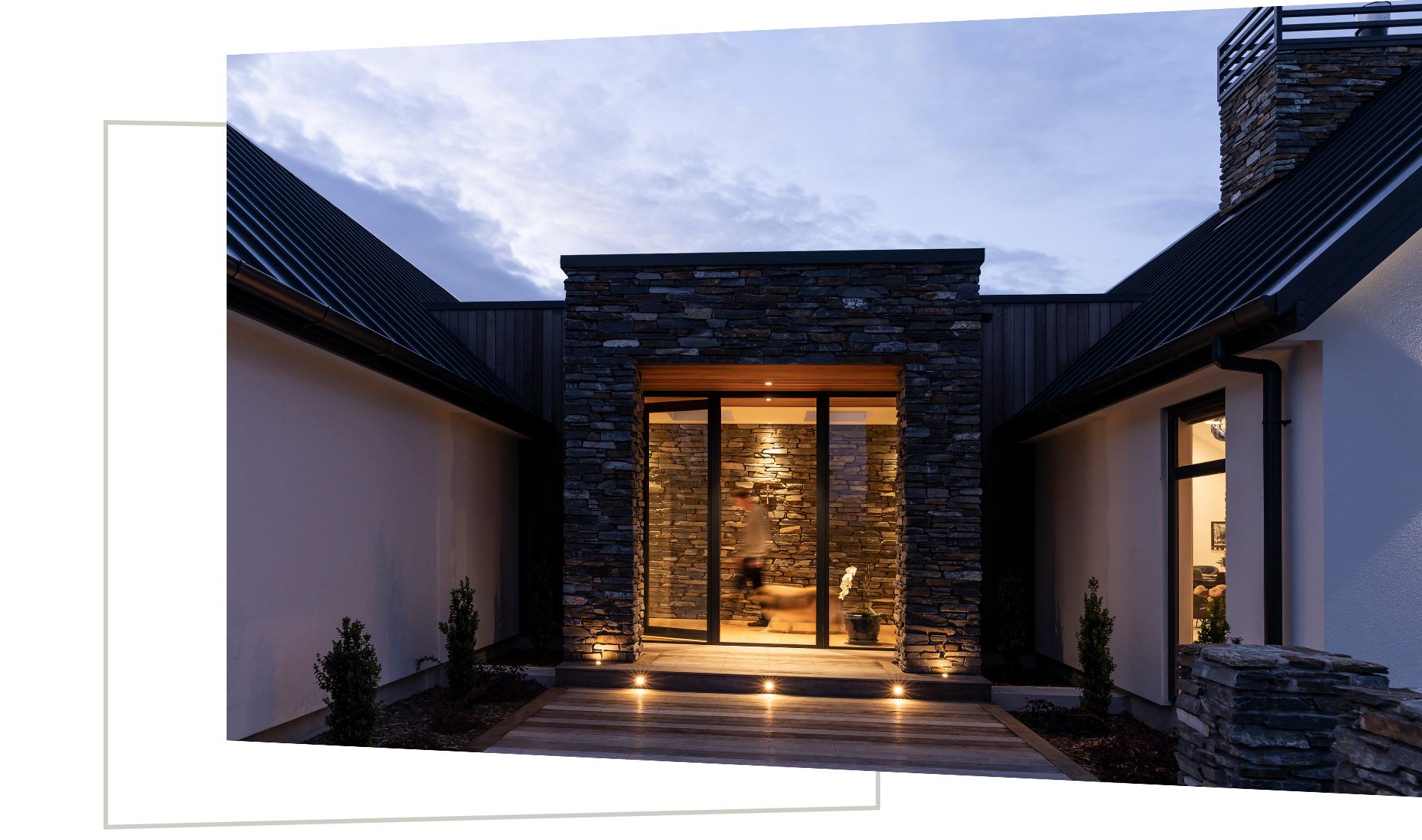 Located on a beautiful country site, this large pavilion-style home is split into three separate spaces using contrasting roof forms and internal glass partitioning. A classic combination of plaster, cedar and schist extends into the extensive landscaping. 
LM Architectural Builders were engaged to design and build this Christchurch home by our clients, a lovely couple who had lived on the site for over 40 years.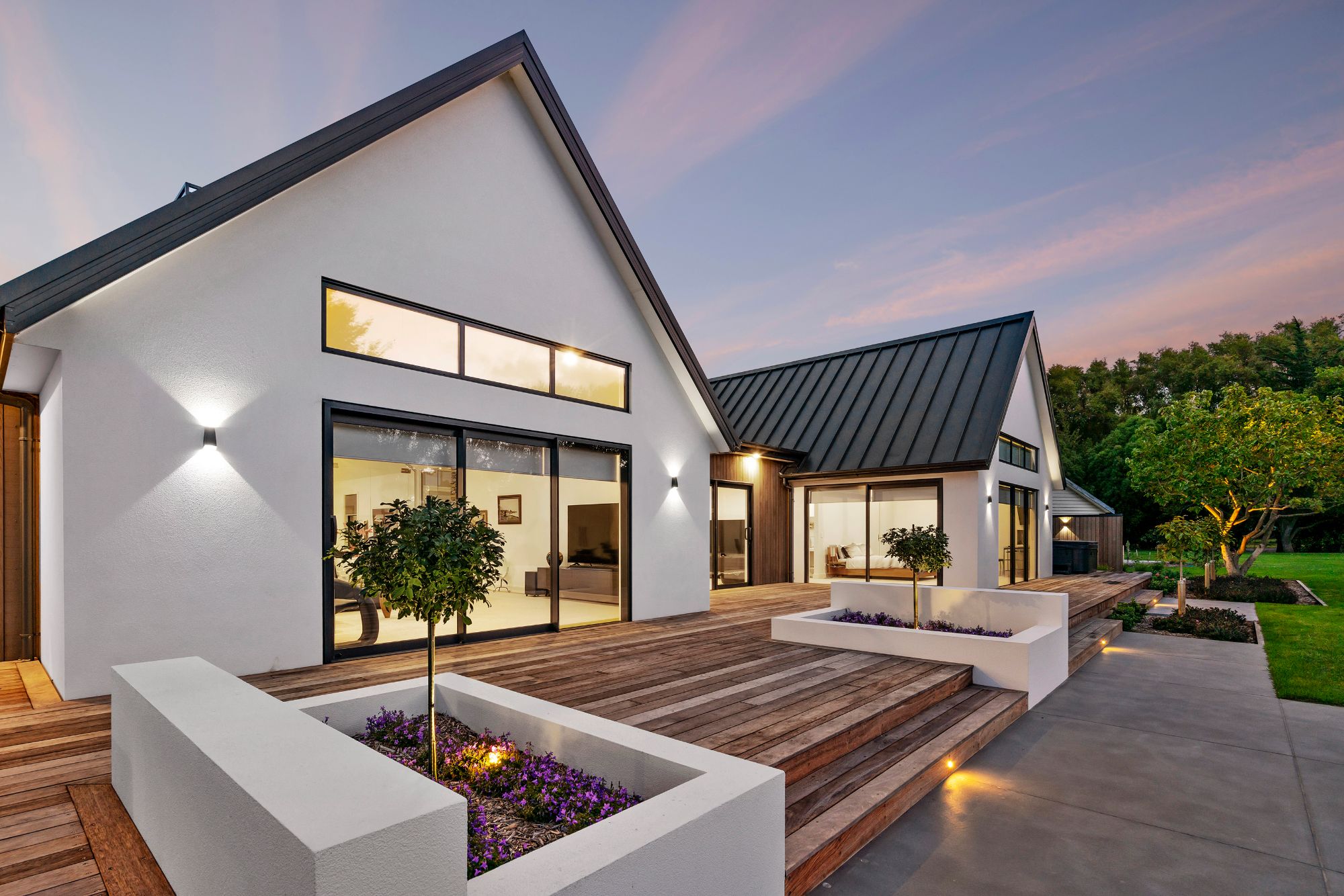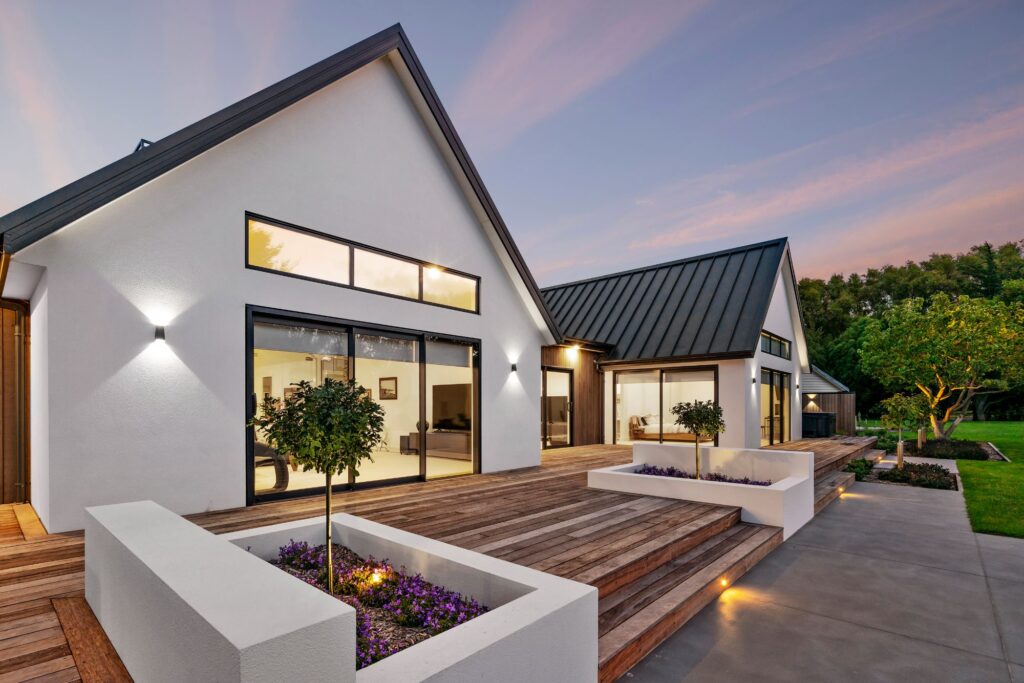 After many years in their original home, the clients wanted a new house they could grow old in. Extra care was taken on a heating strategy, with insulation, a ducted heating system and Low Emissivity (Low E) glass installed to retain heat.
The extensive landscape design incorporated the beautiful established trees and included soft plantings, louvres, a sunken fire pit and an outdoor entertainment area cleverly designed to be sheltered from the prevailing wind.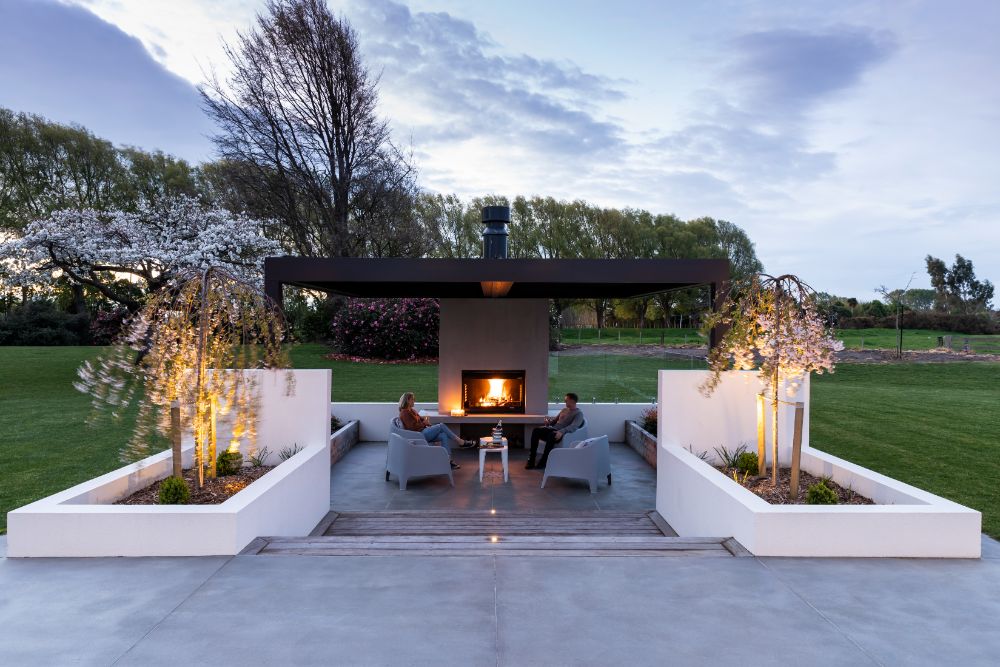 This site was special to our clients – they'd built their first home there and were understandably sad to see it go. We worked closely with them to ensure their new forever home would be equally cherished in the years to come.