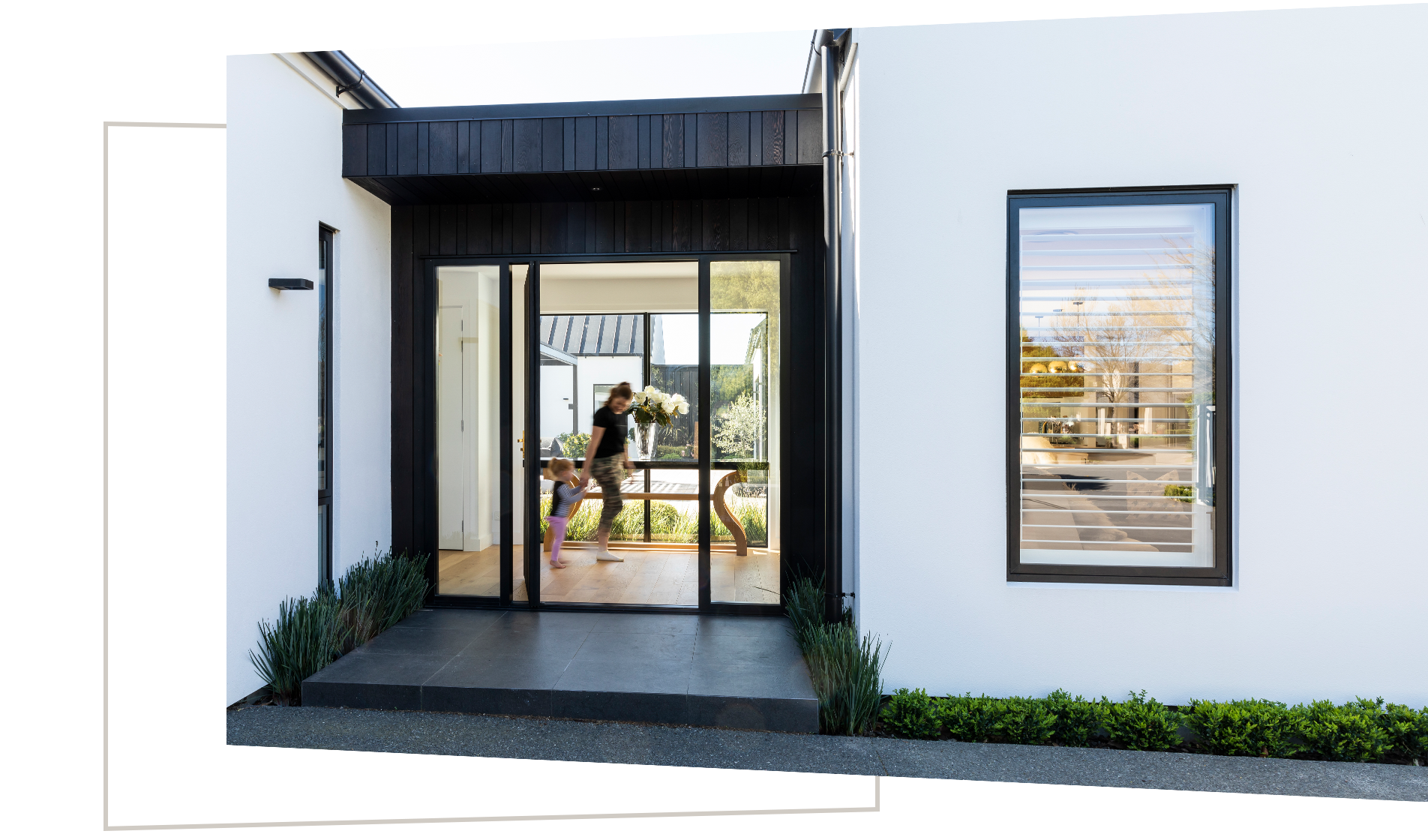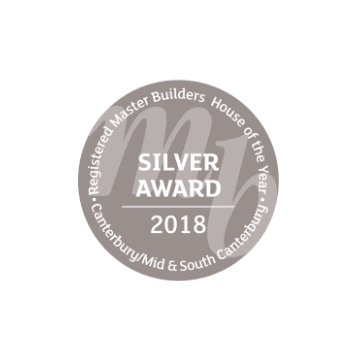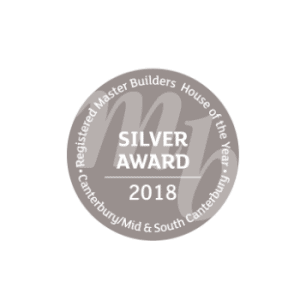 Designed by Matt Wilkie of W2 Architecture, and located at the bottom of the foothills in Christchurch, this modern, contemporary home is comprised of three interlocking pavilions cleverly oriented to block the wind and maximise the sun.
The exterior is clad in plaster and cedar with tray roofing with solar panels. A separate dining and living area can be shut off with full height recessed detail cavity sliders constructed to look like a wall.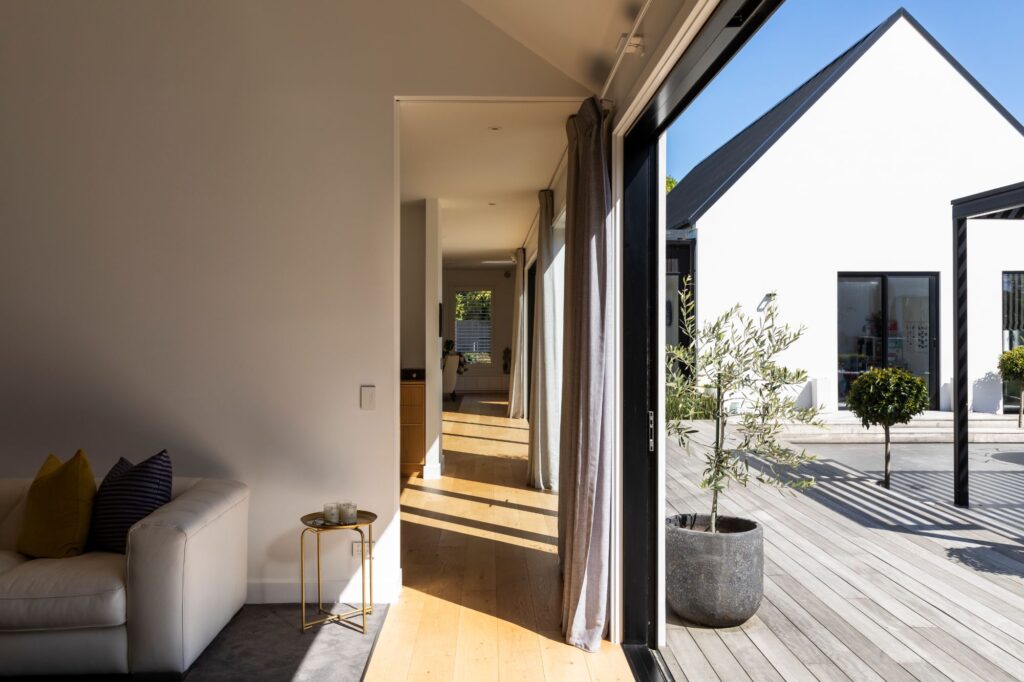 LM Architectural Builders met the client via a word-of-mouth referral. The client had previously worked with a housing company and wanted more personalised service for their next project. Client communication is at the forefront of what we do, and understanding our clients' expectations – and personalities – from the outset is crucial.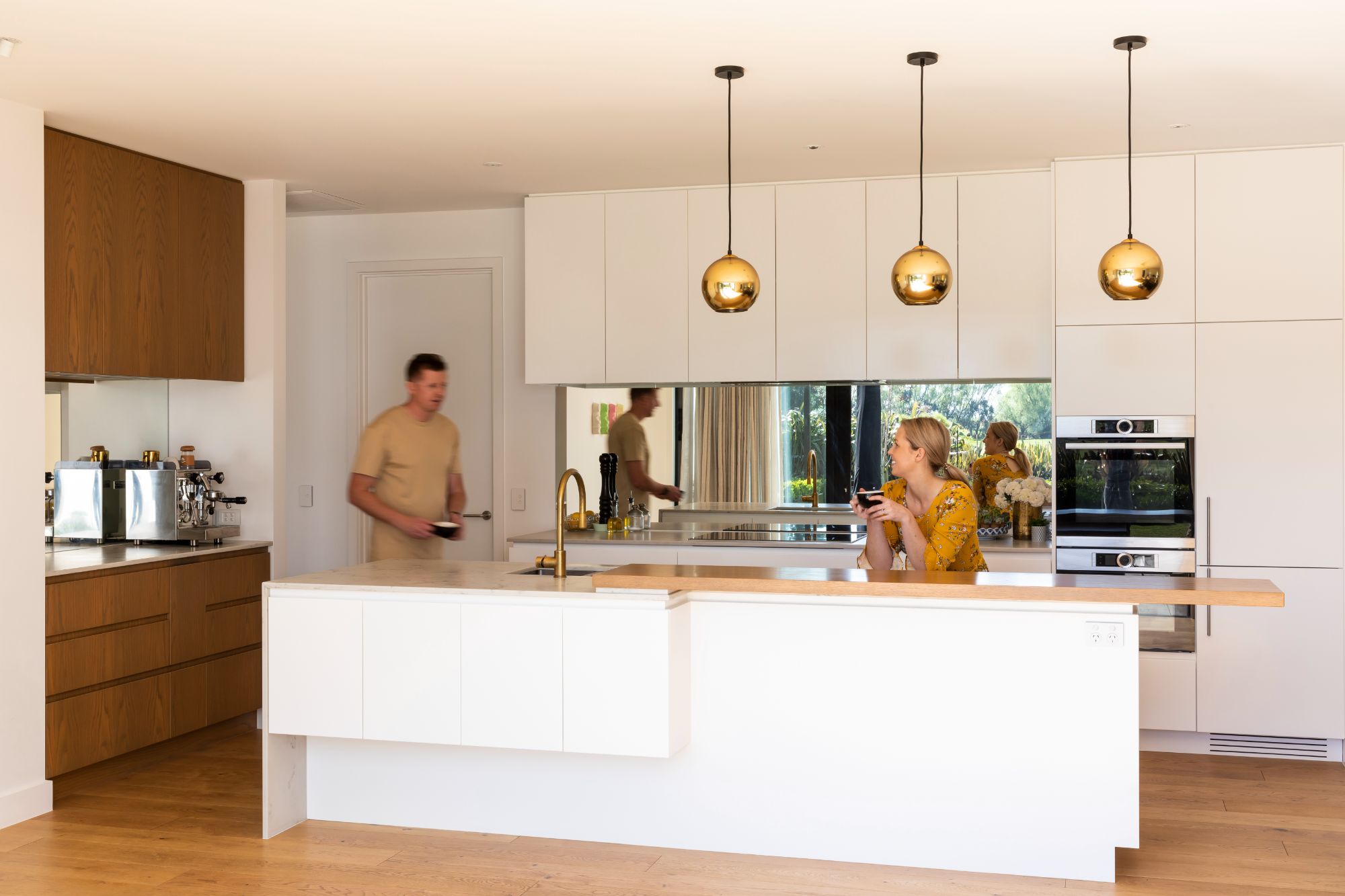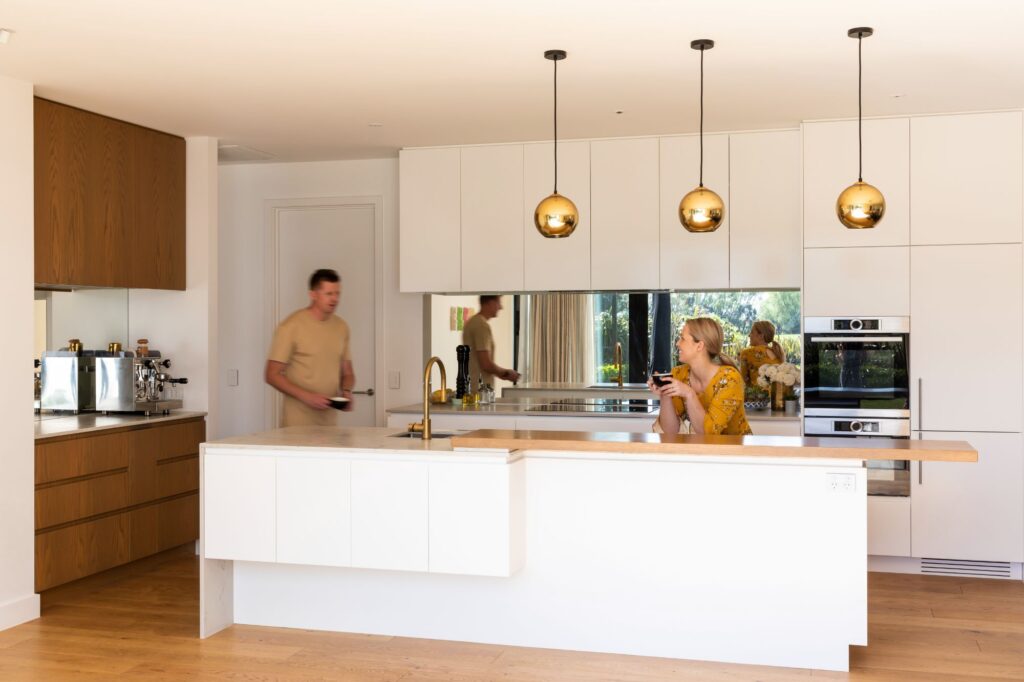 We worked closely with the client to confirm their expectations and to clarify what could be delivered within the budget. We got a sense from them about how they communicate and made sure they felt confident their build was in the right hands.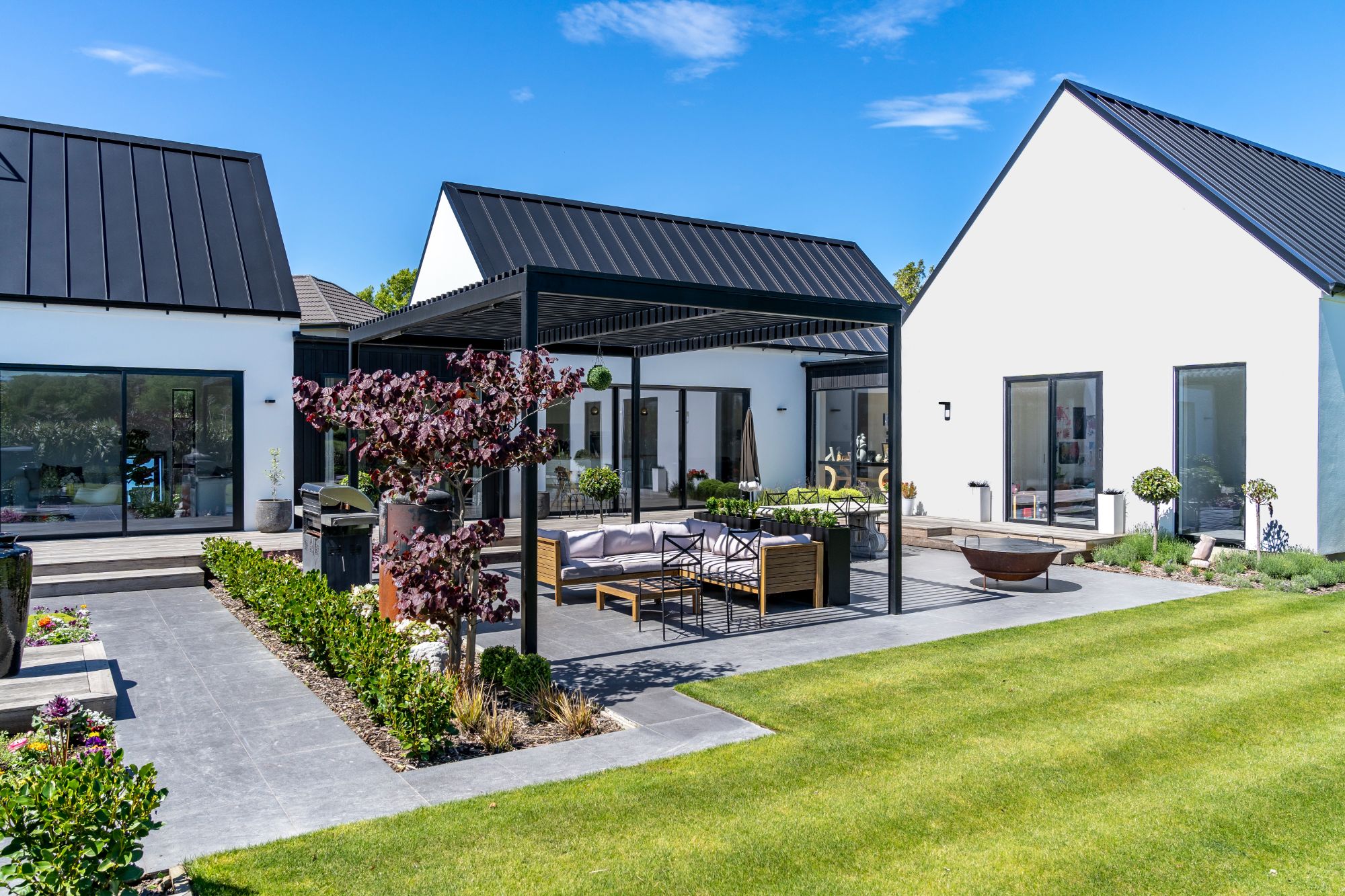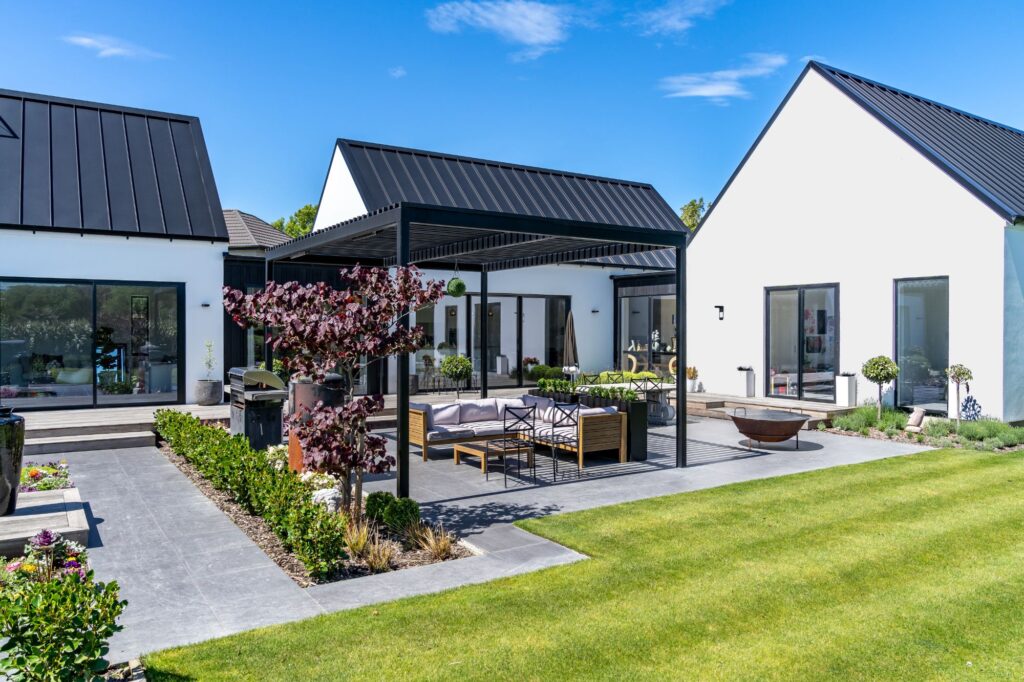 Clients returning to us for future building work is the best pat on the back we can get. We're delighted to be working with this client on a renovation to this home to allow more space for their growing family.